The industry was scheduled to converge on New Orleans for Coverings in 2020. We all know what happened THAT year, and Coverings was tabled.
Now there's another industry event taking place in The Big Easy: Total Solutions Plus (TSP), scheduled for October 22-24 at the Hilton New Orleans Riverside. This riverfront location is connected to the Riverwalk outlets in New Orleans' central business district and is a block away from Harrah's Casino and less than a mile from the famed French Quarter, Jackson Square and Aquarium of the Americas.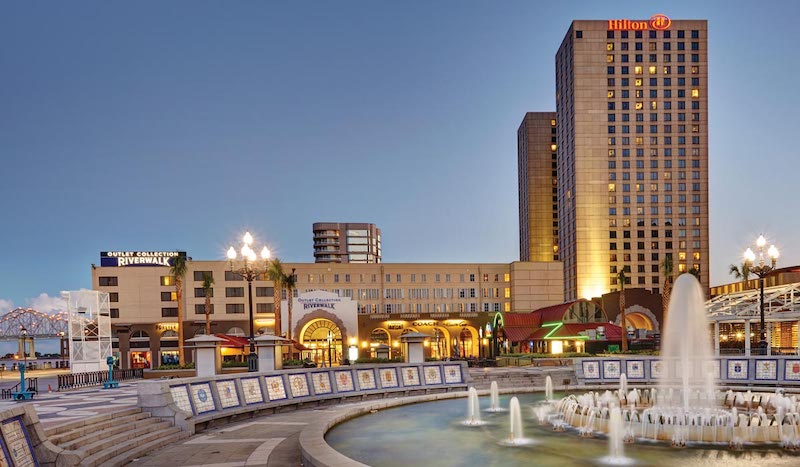 Best of all, and there's still time to register for this all-industry conference. TSP offers a unique blend of education, networking, activities and the opportunity for industry partners to conduct meetings, confer, and make new connections.
The Partners in Progress sponsoring the event are the National Tile Contractors Association (NTCA), Ceramic Tile Distributors Association (CTDA), The Tile Council of North America (TCNA) and the Tile Contractors of Association of America (TCAA). Each of these associations – as well as the Materials & Methods Standards Association (MMSA) – will have association-specific board, business meetings or testing on the weekend of Saturday-Sunday, October 21-22, and committee meetings during the week. There will be a preconference reception Saturday night and an opening reception Sunday night, as well as Sunday afternoon activities, a golf tournament, a tour, and mask-making event planned for companions on Monday afternoon.
The conference wraps up on Tuesday night with a closing reception and "Jazz It Up" themed dinner party/dance.
For full details on the event, visit www.ctdahome.org/tsp/2023
Speakers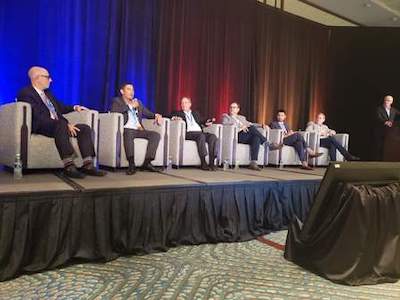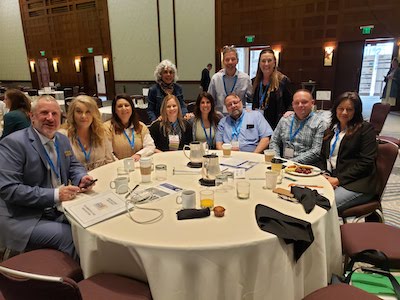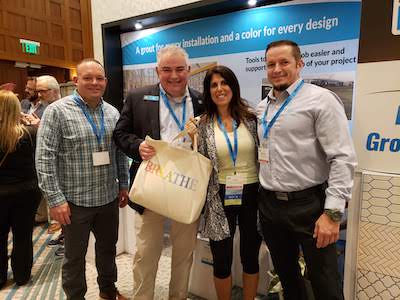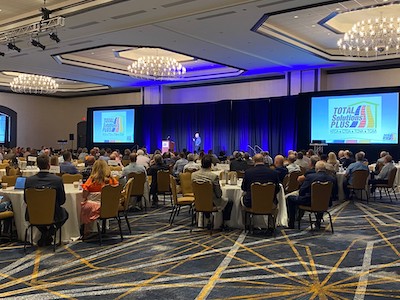 Here's a list of speakers and sessions during the conference:
Opening keynote: The Way Forward: Going Back is Not an Option, Here's the Way Forward – Adam Markel
Business Breakouts

Safer 'Places' Through Safer 'People' – Jeff McKissack
Successful Hiring Strategies in the Midst of a Labor Crisis – Ed Metcalf
Agile Digital Transformation for Suppliers and Distributors – David Drishpon
Mergers and Acquisition Landscape in Tile and Stone Distribution – Chobun Hieblinger
Five Key Steps for Contractors Who Want to Remain Profitable and Relevant in a Recessionary Economy – Matthew Saltzman

Technical Breakouts

Selling Sustainability – Using Sustainability as a Differentiator in a Competitive Market – Dan Marvin
What Lurks Beneath Your Tile Floor? – Howard Jancy
TCNA Handbook-Sneak Preview – TCNA
Problem Solving & Prevention for Tile & Stone Care: What to Know, What to Use & Why – Rod Sigman
Life Time Fitness: a Case Study of the Tile Installation – Scott Conwell
Contractors Forum

Large Format Glass Panels – Trends and Challenges – Chris Kain
Responsible Industry and Jobsite Waste Management – Nadine Edelstein
Outsource Estimating – Is It Right for You? – Kathy Case
Joint Industry Panel Discussion – Overview of the Organizations: CTDA, NTCA, TCAA, TCNA
Closing Keynote: The Future Economy: Growth Opportunities – Andy Bush
Table Tops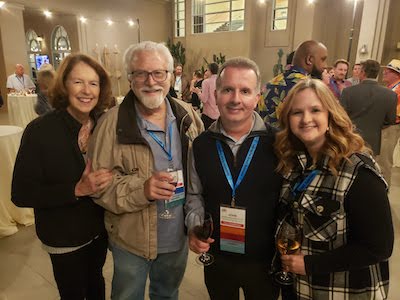 Table Top Exhibits and Reception take place on Monday, October 23, from 4:30 p.m. to 7:30 p.m. Reunite with longtime suppliers and meet new ones, get questions answered, make new connections, and discover new products.
NTCA events
There are many NTCA-centric activities for contractor members.
First, the NTCA Technical Committee meeting runs from 1 p.m. to 5 p.m. on Saturday, October 21. The next morning from 7 a.m. to 11 a.m. is the NTCA Board of Directors meeting. On Monday, from 1:45 p.m. to 3:05 p.m., NTCA will hold its Annual Meeting.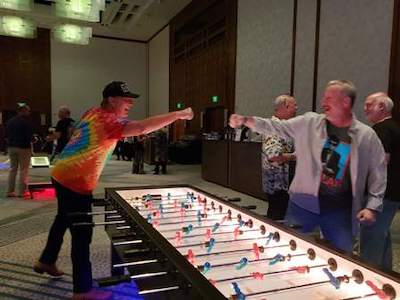 During Monday's Award Lunch, Christopher Walker of David Allen Company – Past President of NTCA – will be honored with the association's prestigious Ring of Honor Award – as well as the Cesery Award from TCAA. Eric Edelmayer, Director of Div. 9 Sales & Technical Service for The Noble Company – will also receive an NTCA Ring of Honor during the lunch.
Be sure to sign up now to attend this premiere industry event, and equip yourself with knowledge to stay on the leading edge of tile contracting in your region. Visit www.ctdahome.org/tsp/2023/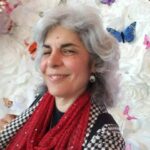 Editorial Director and Senior Writer for TileLetter and TileLetter ARTISAN
Lesley Goddin has been writing and journaling since her first diary at age 11. Her journey has taken her through a career in publishing and publicity, landing her the editor position of TileLetter and its special publications in 2006. Her goal is to educate, inspire, recognize and encourage those in the tile industry -- especially the tile and stone contractor. Other interests include the soft, purring marvels known as cats, labyrinth walking, drumming and percussion, and a range of spiritual, musical and artistic pursuits.