Dallas, TX – August 9, 2018 – As Daltile kicks off their new social media platform, an area in which they have experienced substantial user engagement is reflected in a new Instagram Highlight.  Daltile's newest Instagram Highlight features a collection of photos that social media users have organically taken and shared that feature their feet standing on a newly installed Daltile floor.  Shoes representing every style, and from all walks of life, are showcased on an equally impressive wide range of tile designs and colors from Daltile. This Instagram Story Highlight is found on the brand's profile page and is entitled, "#DanceOnDaltile".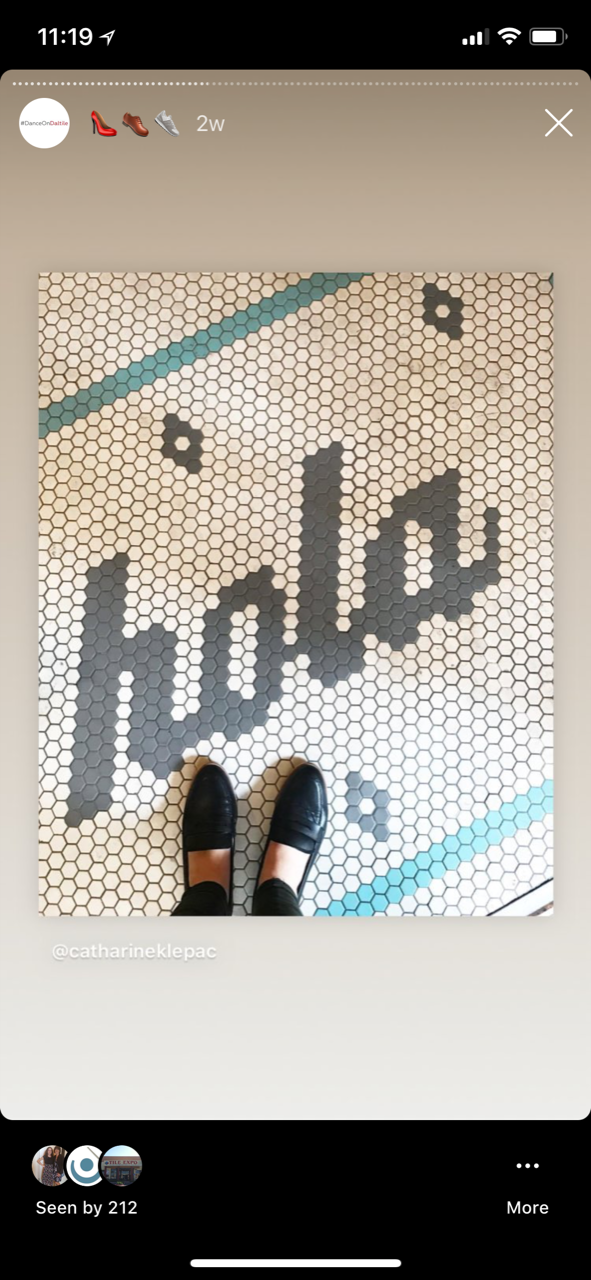 "The most exciting thing about #DanceOnDaltile is that all of these photos are User Generated Content (UGC)," said Kylie Cammon, social media marketing manager, Dal-Tile Corporation.  "In the world of digital brand marketing, the most coveted of all content is high quality UGC. Our new #DanceOnDaltile Instagram Story Highlight is composed entirely of content where designers and homeowners have taken pictures of their feet standing on their newly installed Daltile flooring, totally unprompted by us.  These organic postings lend so much credibility to the product for those viewing the photos on Instagram. UGC is also one of the ultimate compliments for a brand."
"Another fun aspect of these organic photos is how artistically engaging they are," added Cammon.  "They not only reflect different styles, tastes, and personalities, but each photo feels as if it has captured a moment in time.  For instance, these photos may feature an interior designer's perfectly polished stilettos that are the height of fashion on an equally sophisticated Daltile offering while another image features a more Bohemian installation of mosaic floor tile and the homeowner is wearing frayed blue jeans above bare feet — perfectly exemplifying the vibe of that installation."
To view #DanceOnDaltile, click here https://www.instagram.com/daltile/.  For Daltile product information, visit daltile.com.