QUESTION
Our customer is asking us to install tile on an interior application with no windows or heat in a temperature of 27 degrees Fahrenheit. I'm looking for some documentation to explain why this isn't a good idea.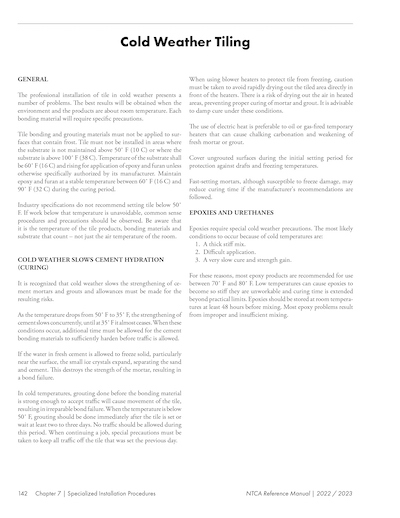 ANSWER
This is a terrific question to ask and I am glad you see the low temperature as a red flag to correct before installation.
Please see the 2022/2023 edition of the NTCA Reference Manual – Chapter 7, Cold Weather Tiling, on page 142 (attached here). This should answer all of your questions.