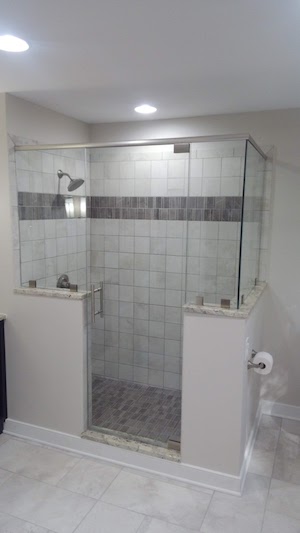 Marco Morello, owner of Professionals Tile and Stone, in Amelia, Va. (houzz.com/marco.morello), got started in the new home market about 20 years ago as a subcontractor. He quickly branched out into dealing directly with the general contractor (GC) on new home builds – and began putting a strategy into place to ensure the longevity of his company.
"I realized that diversification was the key to weathering storms in market changes, so I decided to start advertising and going into more remodel work," he said.
At that point, Morello was primarily engaging in tile setting, but it wasn't long before he enlarged the scope of his company even further, encompassing all the typical phases of a bathroom remodel: drywall, plumbing, electrical. To accomplish this, Morello subcontracted with professionals at each phase.
Today, the company performs turnkey custom bathrooms, specializing in showers, and with about 15% of the work in commercial tile.
"What continues to set us apart is that we are specialists in the most critical, most viewed portion of any bathroom, which is the tile work itself, but we can and do perform a full turnkey job if it's needed," Morello said. "It increases efficiency, so that we can get a typical mid-size bathroom torn out, all new fixtures and tile, in about two weeks or so (less glass enclosure)."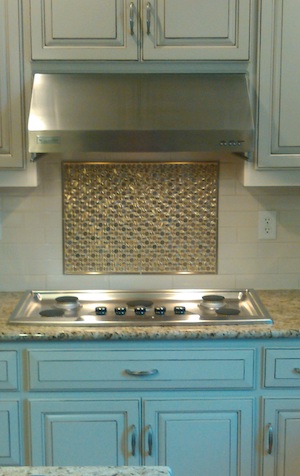 About seven years ago, Morello joined NTCA, primarily for what he calls "the book" – The NTCA Reference Manual. "I knew that the NTCA Reference Manual was our only real go-to in terms of installation," he said. He was encouraged by his local distributor – Morris Tile in Richmond, Va., – that if he liked what he saw, he could join and become a member.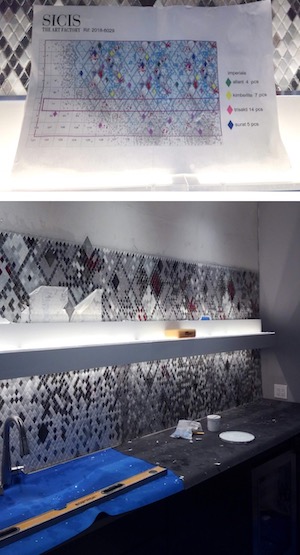 "It affected – and continues to affect – my business on a daily basis because of the reassurance that I have from using the resources in the book, and also knowing that there is a small army of qualified business owners – either through the website or at Coverings – that I can turn to if I have a question or a need," he added.
Over the years, Morello has employed Advanced Certifications for Tile Installers (ACT)-certified journeymen on staff, though currently has none on the payroll.
The biggest challenges in his work, Morello states, "are too many to list: qualified (or any!) labor, and materials delays," he said. "I guess that would be at the top of the list: costs can always be passed on, but labor and needing the materials on site in a timely manner are something that you can't buy your way out of!"
Morello took a very conscious and ethical approach to work during the height of the pandemic. He did not lack jobs, but chose to accept "pure tile jobs" that limited the number of people walking in and out of customers' houses. "My average customer is 62," he said. "I didn't want what few people we had getting sick, or my customers." Maintaining distance among workers and employing video conferencing and remote selections helped minimize danger of illness during that time.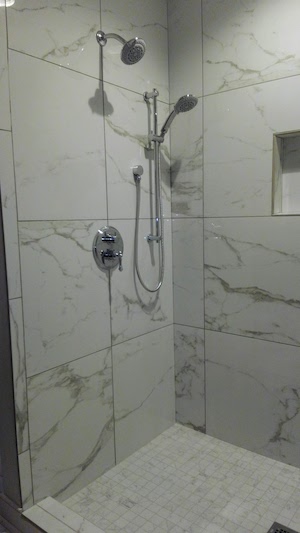 Morello calls his greatest joy "seeing the customer's face for that first reveal when they turn on the lights!!" He said he's stopped reveling in the challenge of the job itself after over 20 years. "But the fact that customers are so appreciative, and all of their hard-earned money has been justifiably spent in their eyes is awesome!!"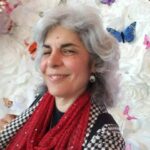 Editorial Director and Senior Writer for TileLetter and TileLetter ARTISAN
Lesley Goddin has been writing and journaling since her first diary at age 11. Her journey has taken her through a career in publishing and publicity, landing her the editor position of TileLetter and its special publications in 2006. Her goal is to educate, inspire, recognize and encourage those in the tile industry -- especially the tile and stone contractor. Other interests include the soft, purring marvels known as cats, labyrinth walking, drumming and percussion, and a range of spiritual, musical and artistic pursuits.