New technology in electric floor warming is seeing more energy efficiency cables and streamlined systems that eliminate bulky junction boxes. At the same time systems are getting easier to install, which removes some fear factor for installers not familiar with electrical systems. Today's floor warming membranes do double or triple duty in positioning cables, providing uncoupling, waterproofing or even insulation. Technology has even developed to extend floor warming into showers themselves, which not only adds comfort but helps dry the shower floor quickly and discourage mold and microbe growth that can occur on lingering wet environments. Smart thermostats allow connections with devices and services to program warmth from afar or allow the system to learn your lifestyle to better provide comfort. Electric floor warming is expanding even in non-traditional areas of the home, with some customers using electric floor warming for primary heat.
---
Mark Pennine
Technical Manager for the Tile Program
ARDEX Americas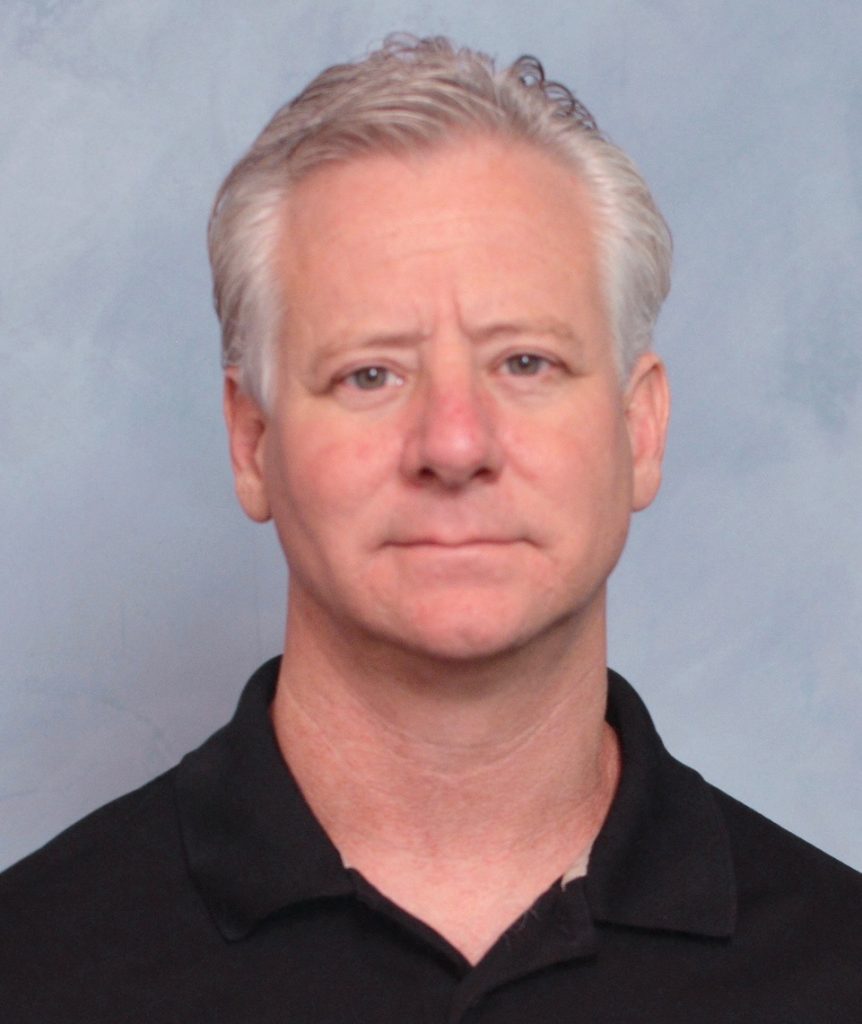 The advances for in-floor heating systems are focused on popular societal trends surrounding energy efficiency and ease of installation for the installer.
Heating cables are becoming more energy efficient, safer, and help to make the installation easier. Features include allowing the installer to make longer runs before making a turn in the layout requiring less cable and reducing stress on the cable. Some heating cables additionally have the hot/cold wire connection contained within the cable itself, which is important when using a click in heating/uncoupling membrane, eliminating bulky junction boxes that need to be cut into the membrane.
The improvements in heating membrane designs are likewise focused on heating and energy efficiency, using less energy and warming the floor faster. Additional features like uncoupling and waterproofing help reduce installation time, and the design upgrades improve roll memory and prefilling for the installer.
Lastly, thermostats are becoming more complex and technologically advanced. Wi-Fi enabled thermostats are increasing in demand, allowing homeowners to control their heating system through an app right from their phone. Programmable models also allow setting multiple time periods to turn the system on and off.
Mark Albonetti
Installation and Technical Specialist
MD Pro/PROVA Products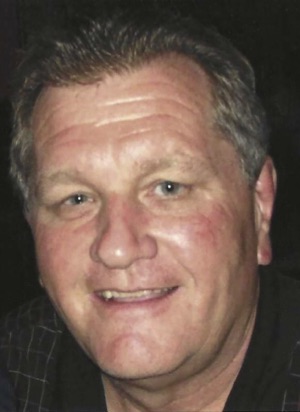 The use of heated tile and stone flooring use will continue to increase. What has changed in the heated floors for tile and stone lately is how the wire or wire system was installed. In the past, you had to install the wires by themselves or roll out a system where the wire was attached to a mesh mat. The installer would then have to level the balance of the area not heated before beginning installation. The new systems allow incorporation of the wire into the substrate, and the installer is ready to tile.
Sean Gerolimatos
Director of Research and Development
Schluter Systems L.P.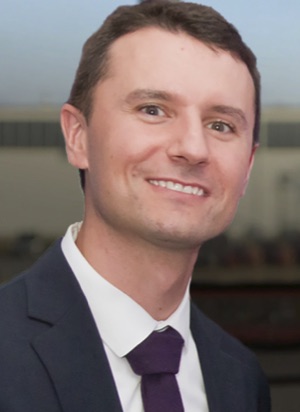 The floor warming category is really driven by homeowner desire for greater comfort and luxury. The technology drive has been to develop ways for these systems to be used in more locations in the home.
A recent change is the development of installation details for floor warming systems to be installed on shower floors. The challenge of properly waterproofing an electric system in a shower floor and running the heating cables into the shower area while maintaining the integrity and performance of the system has been overcome with this recent set of instructions. Warming the entire shower floor further reduces the potential for mold growth because the floor dries more quickly and thoroughly. It also increases homeowner comfort because the entire floor is warm, not just the area where the hot water is landing.
Julia Billen
Owner and President
WarmlyYours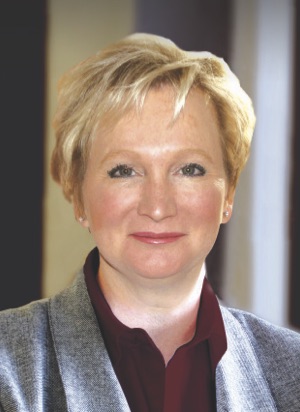 There has been a noticeable increase in homeowners looking for radiant heating thermostats that add to their home's decor while also being a reliable way to control their heating system. As an industry, we often forget that the thermostat is the only part of a radiant heating that is visible after installation. Recently we've seen significant advancements in the visual appeal of the thermostats from the design to customization options like metal pop-on covers or "skins" with illustrated designs and even high-end crystals added. These options allow a homeowner another opportunity to really express themselves while enjoying the comfort of their heating system. As far as emerging technological trends are concerned, I don't think that you can overstate the emerging importance of smartphones for the entire radiant floor heating experience. From the very beginning stages of a project to troubleshooting occasional issues with a system that was installed years ago, the technological capabilities of smartphones have proven to be extremely crucial for us and for our customers. This has been particularly true during the COVID-19 outbreak when limiting the number of people on a jobsite has become a priority. We've seen a huge uptick in online quotes coming from in the field (up 7.8% from last year) and we're seeing a lot of consumers utilizing our remote installation supervision service where a radiant heating expert is able to guide an installer through the most important stages of the process using video conferencing. Interesting times call for interesting ways in how we use technology to overcome limitations.
Arthur Mintie
Senior Director, Technical Services
LATICRETE International, Inc.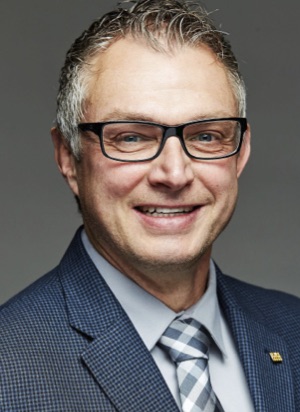 Customers are demanding versatility from an end-user's perspective, tied to several points – broadened usage options for more areas in a home. In some cases, it is being used as the primary heat source in many rooms.
From a productivity/ease of installation view from an installer's perspective, we are noticing the following trends and insights:
New product introductions/innovation that allow for simpler, quicker, more efficient and consistent installations, which can help tile installers who may not have any electrical experience feel more comfortable with more parts of the installation. It can also help shorten the learning curve for new installers, as well as minimize potential issues once the installation is completed.
Customers are requesting that their floor heating system be integrated into the smart-home eco-system, for efficiency and familiarity, all tied to ease of use. We continue to look for ways to seamlessly integrate our installation systems into the daily routine of life to create a better customer experience.
Marketing Department – North America
Warmup
Due to load-bearing weight and structural subfloor movement, floor finishes can get damaged and tiles are especially prone to cracking. Electric underfloor heating membranes that incorporate an uncoupling design results in significant protection for tiled flooring by creating a new layer between the subfloor and the floor finish.
---
ARDEX Americas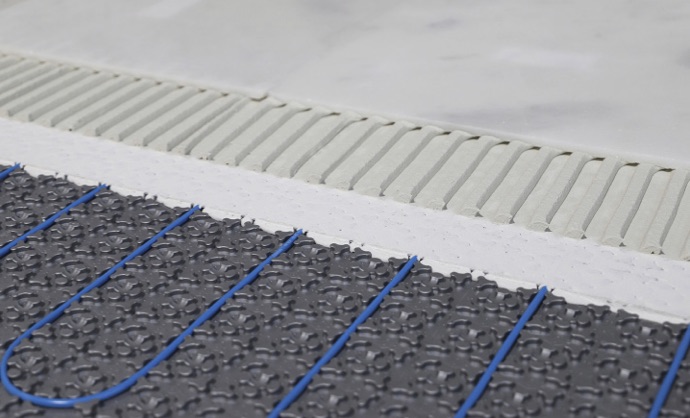 ARDEX calls ARDEX FLEXBONE® HEAT the most comprehensive, single-source, in-floor radiant heat system. It combines precision German engineering with a unique design, delivering customizable heat faster and more efficiently than any other electric in-floor heating system available, according to the company. FLEXBONE HEAT is a complete system solution, including a 3-in-1 membrane for heating, uncoupling and waterproofing, cables, and three thermostat options. It is ideal for all types of tile, stone and other manufacturer-approved floor coverings, with a complete system warranty. ardexamericas.com/flexbone-heat
MAPEI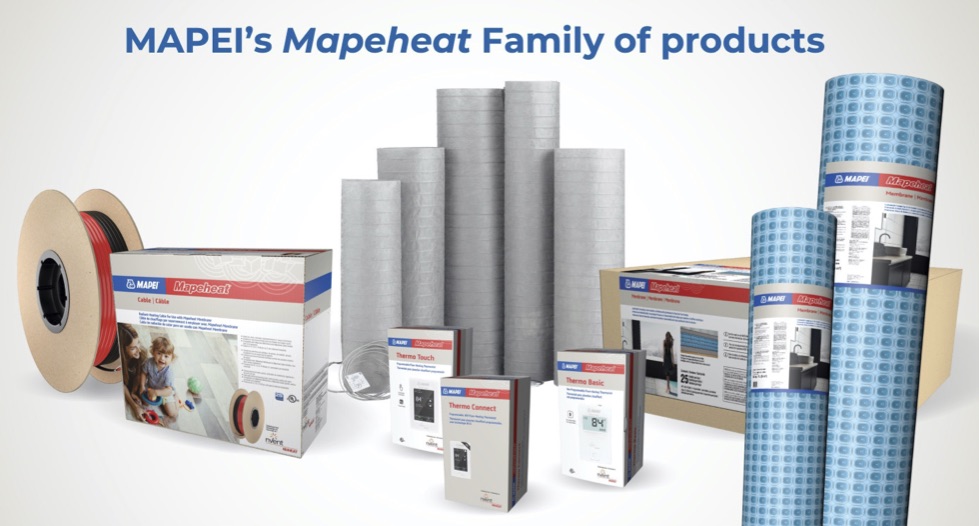 With technology from nVent NUHEAT, MAPEI's Mapeheat™ line of floor-heating products is one of the industry's most comprehensive lines of radiant floor-heating products. This easy-to-install, versatile, advanced technology is suitable for use with tile and stone, laminate, engineered wood and luxury vinyl tile/plank floors. The Mapeheat family of products includes Mapeheat Mat (pre-wired), Mapeheat Membrane (customizable), Mapeheat Cable, and programmable Mapeheat thermostats available in three formats – Mapeheat Thermo Basic, Mapeheat Thermo Touch and Mapeheat Thermo Connect. With varying features and advantages, each thermostat allows users to easily control the settings of the Mapeheat floor-heating system. mapei.us
MD Pro/PROVA Products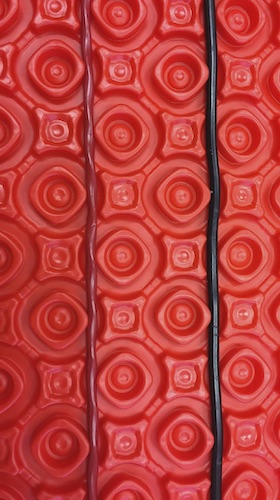 PROVA FLEX-HEAT® is the latest and most multi-functional tile underlayment available today, according to the company. It features a deep groove design suitable for multiple thicknesses of heating cables. The exclusive Vapor Management System and Shear Stress Control® system provides unsurpassed quality in anti-fracture and uncoupling. Step onto a finished tiled floor and rest assured that the warmth and durability of the tile installation will last for years to come. Versatile heating cable compatibility can be used with multiple wire sizes of up to 0.2" (5mm) thick.
Achieve 3" (7.6 CM) cable spacing to provide most efficient heat distribution as per wire manufacturer specifications
0.24" (6mm) thick membrane can be used without heating cables for matching up to higher floors to achieve a level transition.
Vapor management system offers open air channels beneath the fleece layer to provide a path for moisture to dissipate. Well suited for below-grade installations.
Progress Profiles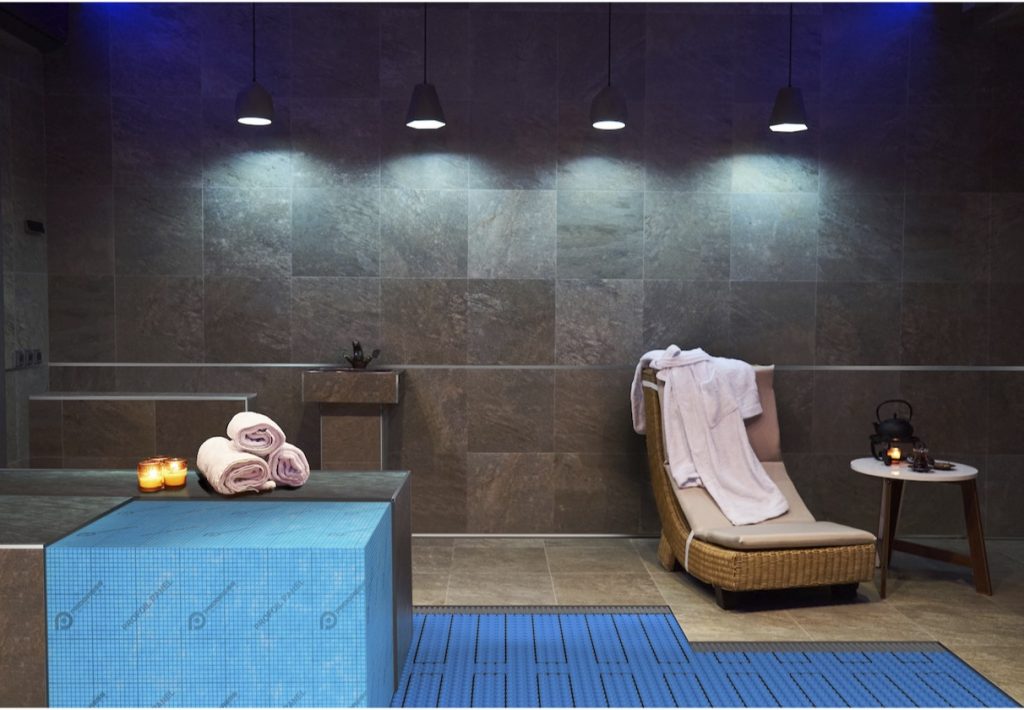 Prodeso® Heat Grip XL System provides electric warming only where desired in few minutes; it's a cost effective, time and energy saving solution. The polypropylene membrane – with uncoupling, waterproofing and vapor management features – has an 8mm thickness with a non-woven, thermowelded polypropylene fabric on the back to optimize performance for any floor or existing surface. Its structure allows perfect placing of the heating cable and five times the crack-isolation than previous systems. The rounded-square reliefs feature truncated almost-square base pyramid cavities that transfer loads from flooring to the support and easily hold Prodeso Heat Grip Cable only where required. The 6.5mm diameter heating cable features many electrical resistors connected in parallel to allow for continued warming in the event of cable damage. progressprofiles.com
Schluter Systems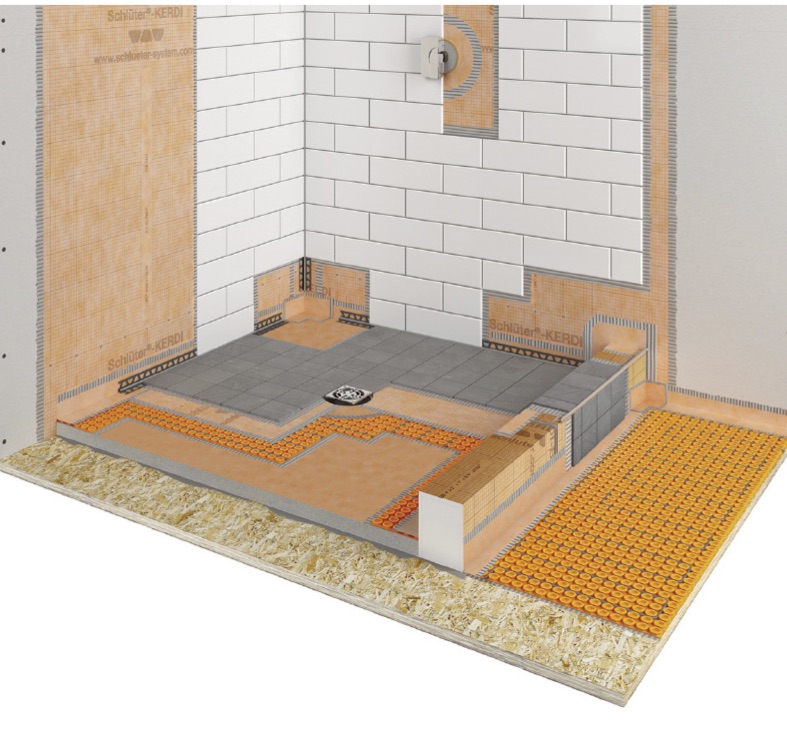 The luxury of floor warming can now extend right into tiled showers. Schluter Systems' DITRA-HEAT Installation Handbook now includes a detail for installing and waterproofing DITRA-HEAT on shower floors. By using a dedicated heating cable inside the shower area and completing required waterproofing steps using the Kerdi waterproofing system over the floor warming system, the shower floor can be warmed, just like any other tiled floor. Installers should heed specific details around curbs, drains, and corners. Approval must be verified by the appropriate local authority. schluter.com
Warmup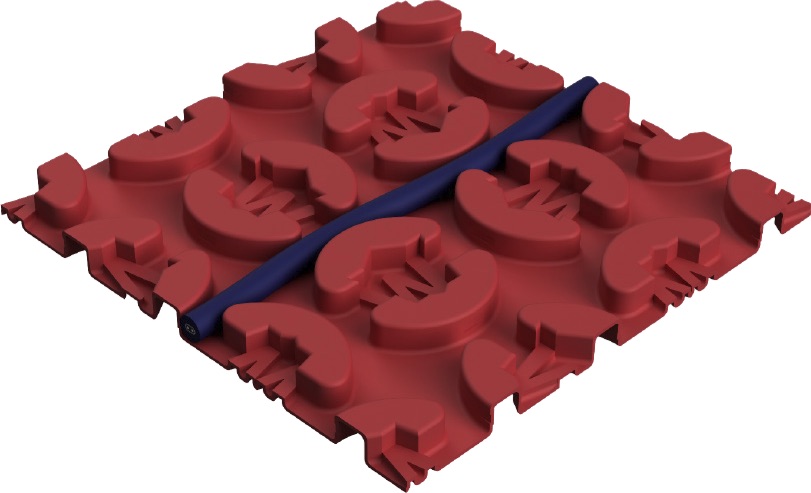 The DCM-PRO Uncoupling System for electric underfloor heating combines the heating cable and the anti-fracture membrane, available in fleece-backed or peel-and-stick options. It is the only UL-approved membrane system in North America. Over the summer, Warmup released a new design based on installer feedback. The improved pattern offers a better heat spread. Whether you are installing the fleece-backed or peel-and-stick membrane, the DCM-PRO Uncoupling System is easy and quick to install, even in a shower! Visit the Uncoupling System product page on warmup.com to learn more.
WarmlyYours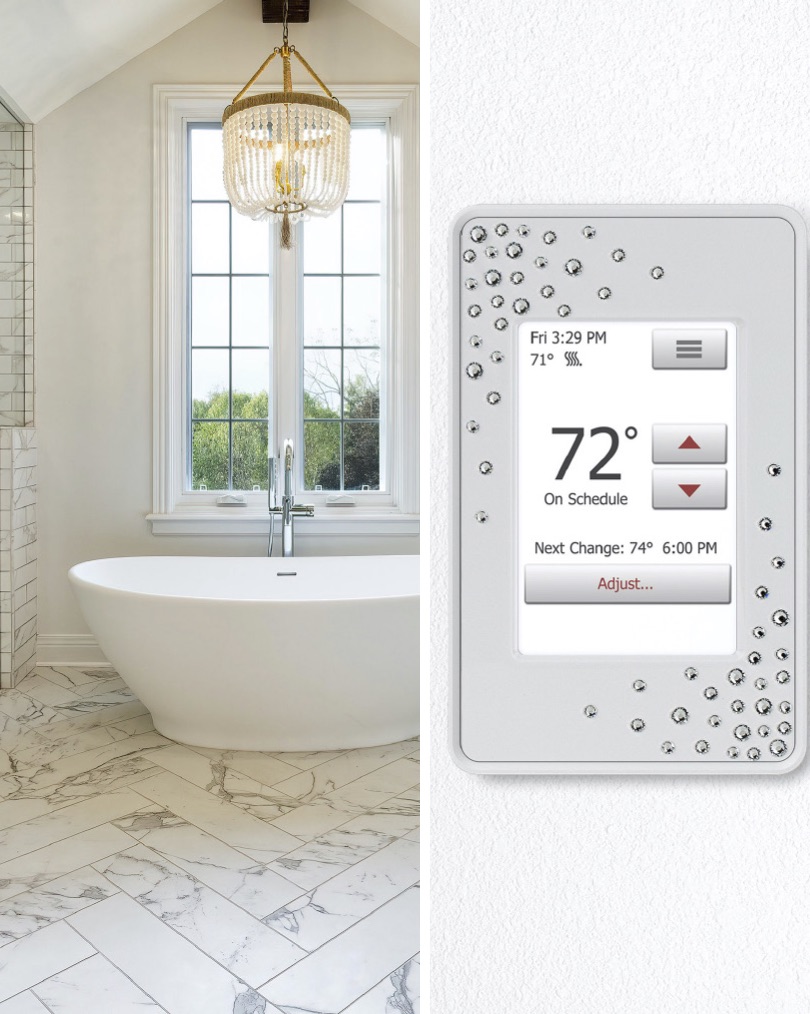 WarmlyYours proudly announces its sparkling new launch of radiant heating thermostats with Swarovski crystals. This partnership with Swarovski is the first of its kind in the radiant heating industry. With the addition of these stunning crystals, these thermostats represent a perfect blend of the luxury of Swarovski, the comfort of radiant heating, and the energy efficiency of modern floor heating thermostats. There are five different patterns available (Comet Argent Light, Golden Shadow, Moonlight, Crystal Infinity White, and Crystal Infinity Black) for WarmlyYours' two most popular radiant heating thermostats (the nSpire Touch and the nSpire Touch WiFi). https://www.warmlyyours.com/en-US/floor-heating/thermostats
CONTRACTOR PERSPECTIVE
Gianna Vallefuoco
Vallefuoco Contractors, LLC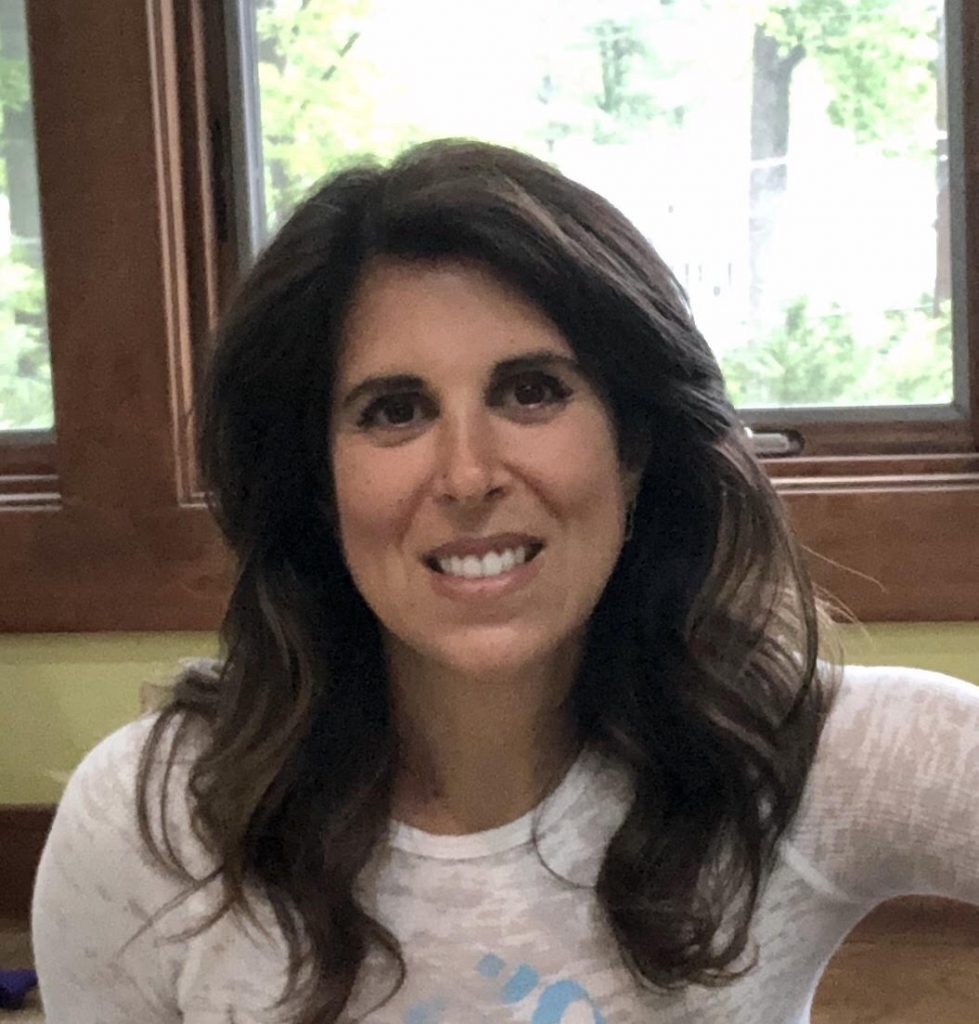 Schluter has provided the high-tech and high-fashion products that our typical residential client desires. Their Wi-Fi programmable thermostat has been an excellent option for use with their DITRA-HEAT system. Clients not only enjoy the Wi-Fi capability, but they love the display showing local temperature and weather forecast, and the multiple daily programming periods.
Our whole supply chain has been as skillful as our industry's artisans in its ability to create new technology on demand. They've continued to enhance tile related products, making them more durable, sustainable, and efficient to install. The very nature of our labor-based industry ensures a work ethic that's custom made to respond to the demands of our timeless, but ever-
evolving, trade. I always look forward to witnessing the newest innovations and visions within the tile industry.