I recently attended the Coverings trade show in Las Vegas, Nevada, which gave me the opportunity to meet with industry colleagues to discuss the impact of current events on their businesses. The current war in Ukraine may seem miles away, but European tile manufacturing depends on clay from this region to sustain production. In addition to raw materials, tile manufacturing is an energy-intensive process that is impacted by the cost and availability of electricity and a variety of fuels. Many European countries rely on natural gas from Russia and rising costs add more strain to an already-destabilized supply chain.
Instability in the global supply chain has negatively impacted every aspect of our industry, and how we do business from day to day. In a business environment impacted by destabilized supply chains, it is important to plan to meet project timelines and the expectations of our clients.
I have confidence that the manufacturing and distribution community will find solutions to the supply chain problem, but this may take time. I advise you to place orders months in advance and secure your future projects promptly to avoid any potential delays that may result from the limited availability of tile and materials. Given the ongoing supply chain problems, you may also want to carefully check your quantities and allow more waste than usual so that any unforeseen problems do not delay the project, and to allow for a certain tile becoming unavailable. It is always a good business practice to have some leftover tile to address any installation problems that arise than to not have sufficient tile to complete a project on time.
It is important to speak with your manufacturing and distribution partners early in the project management process to get a better idea of the current product supply situation and have alternate suppliers available to turn to if needed. Another important tip is to speak with your client at the time of project planning to make them aware of supply chain or other issues that may potentially delay a project. A discussion should be had about tile and materials that can be substituted if supply problems become a reality. As business owners, it is important to keep abreast of current events that may impact our industry, since we are now all dependent on a global economy that affects us all in one way or another.
Martin G. Brookes, President
National Tile Contractors Association
[email protected]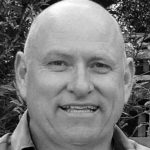 Martin Brookes is an experienced company president with a demonstrated history of working in the building materials industry. Skilled in construction, contractors, contract negotiation, sales management, and flooring. Strong business development professional with a City and Guilds London Institute focused in Mason/Masonry from Chesterfield College of Technology.
Brookes is the 2021-2022 President for the National Tile Contractors Association.