Total Solutions Plus • Jacksonville, Florida
Next month, the industry will have the opportunity to gather together for the first time since Coverings, this time in Jacksonville, Fla., at Total Solutions Plus (TSP). This conference will take place Sunday, October 24 – Tuesday, October 26, 2021, at the Hyatt Regency Jacksonville Riverfront, which is located adjacent to the city's iconic Main Street Bridge, providing panoramic river views and walkable access to the heart of downtown.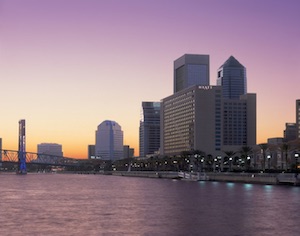 The purpose of Total Solutions Plus is to annually bring the ceramic tile industry together to network and learn from each other. Distributors, manufacturers, contractors and more will come together to listen to motivational, relevant speakers, participate in educational sessions taught by the best of the best in the industry, network with decision makers and enjoy all Jacksonville has to offer.
"Total Solutions Plus is one of the most important events of the year for the NTCA, as we outline our strategic planning and budgeting for the next year at this event, and share them with our most active members," said Bart Bettiga, National Tile Contractors Association (NTCA) Executive Director. "Meeting in person and gaining our members' perspective is so important, and it was something we sorely missed during the pandemic. We are so excited about getting back together – in person – in Jacksonville."
NTCA, along with the Ceramic Tile Distributors Association (CTDA), Tile Contractors' Association of America (TCAA) and Tile Council of North America (TCNA) have partnered again and invite you to meet – face to face – in Jacksonville, Florida!
Association, committee meetings and outings
TSP affords the opportunity for associations and committees to gather for business meetings prior to the official start of the event. Saturday, October 23 has the CTDA CCTS Exam, the TCNA Handbook Meeting, the NTCA Technical Committee and a preconference reception.
On Sunday, October 24, NTCA, CTDA and TCAA will all conduct morning board meetings; the Materials and Methods Standards Association (MMSA) will hold a business meeting and the TCAA will have a contractor business meeting. Sunday afternoon is free for activities that include Pedal Pub Jax, Windsor Parke Golf Club outing, Jacksonville Zoo and Garden, Kraken Cycleboats and Topgolf, followed by an opening reception from 6 pm to 8 pm.
On Monday, TCNA will hold a board meeting, TCAA will have a strategic planning meeting for all members, and CTDA will hold its annual and committee meetings. NTCA is having an expanded annual meeting that will delve into the association's strategic plan, discuss its 75th anniversary plans, and celebrate the 2021 NTCA Tile Setter Craftspersons of the Year Award recipients.
Also planned for Monday afternoon are a Distributors Forum and Contractors Forum focused on discussing topics that are essential to industry sector members.
Speakers and breakouts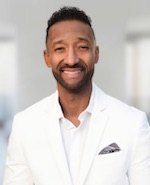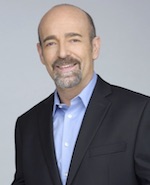 Morris Morrison will explore disruption-focused change, resilience and transformation in the opening keynote on Monday morning in his "Disruption Focused" program. "Attitude Adjuster" Steve Rizzo will present the closing keynote on Tuesday morning, entitled "Optimism in these Challenging Times," illustrating ways attendees can shift their focus and ways of thinking to transform challenging time into opportunities. 
---
---
---
Business Breakouts
Steve Nudelberg: Modernizing the Sales Process
Al Bates: Distributor Profitability Benchmarking
Erika Crocker: Culture by Design: Strategies to Shape Your Company's Culture
Feras Irikat: The Art of Innovation
Lewis Davis: WFCA/fcB2B – What is Standard? Why Should Distributors Adopt It? 
Technical Breakouts
Jim Whitfield and Gavin Collier: Shower and Steam Rooms
Sharon LaRiviere: How to Use Social Media to Differentiate Your Business
Gavin Collier and Lupe Ortiz: Exterior and Large-Format Tile
James Woelfel, Martin Brookes and Nyle Wadford: Movement Joints 
Roman Basi, Rich Papaietro: Business Valuation and Succession Planning
Also on Tuesday, October 26, there will be an awards lunch and an afternoon joint panel that includes NTCA Five-Star Contractors Greg Grazzini of Grazzini Brothers, Martin Howard of David Allen Company and consultant Joe Lundgren.
Networking, table tops and Margaritaville fun!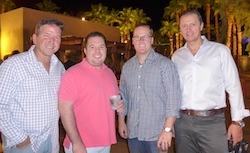 TSP is designed to facilitate networking. As part of this initiative, two table top exhibit sessions are planned where attendees can meet with suppliers and exhibitors: from 4:30 p.m. to 7:30 p.m. on Monday, October 25th and on Tuesday, October 26th from 10:00 a.m. to 12:30 p.m.
After a full day of speakers, breakouts, networking and other programming, kick back with a Margaritaville-themed "Changes in Attitude" event on Tuesday night.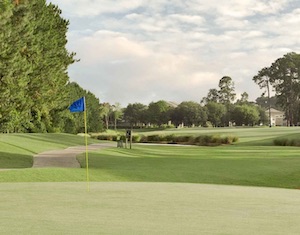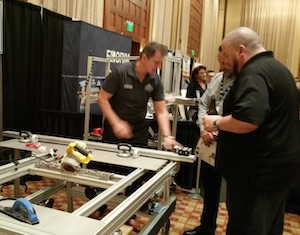 Sponsorship Opportunities
There is still time to get on board with TSP as a sponsor. Sponsorship allows your brand to reach key decision makers with a variety of marketing opportunities. There are many different levels of sponsorship available, each with different benefits.
To register for the show, or get details on the conference schedule and other programming, visit www.ctdahome.org/tsp/2021 for details.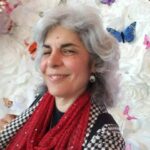 Editorial Director and Senior Writer for TileLetter and TileLetter ARTISAN
Lesley Goddin has been writing and journaling since her first diary at age 11. Her journey has taken her through a career in publishing and publicity, landing her the editor position of TileLetter and its special publications in 2006. Her goal is to educate, inspire, recognize and encourage those in the tile industry -- especially the tile and stone contractor. Other interests include the soft, purring marvels known as cats, labyrinth walking, drumming and percussion, and a range of spiritual, musical and artistic pursuits.