A firm foundation is important in any building project and tile is no exception. The evolution of underlayments, membranes and backing products has cut installation times and offers greater longevity to projects. Large-format tiles and porcelain slabs require more precise surface prep, so manufacturers are engineering products to meet the demands of the tile and stone materials but also to make life easier for installers, with lighter-weight building panels that are waterproof, VOC-free and offer ready-made components to speed the job for the installer. Trowelable and self-leveling underlayments are smoothing the way – literally – when installers encounter challenging substrates. Products in this category also provide moisture vapor management and sound abatement, laying the groundwork for a long-lasting, well-performing installation.
---
William Alan White
Tile & Stone Field Marketing Specialist, Western US
ARDEX Americas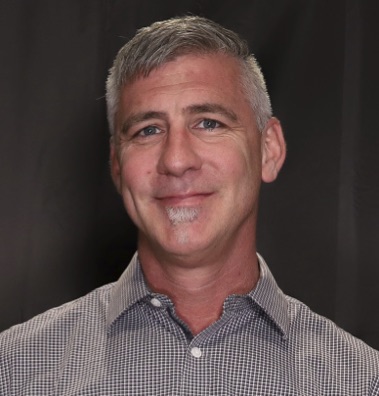 Construction schedules have created a need for speed. Trends continue to favor larger format tiles where a flat substrate is critical. Installers want products to minimize project time and systems that are thinner and lighter weight. Uncoupling membranes also provide maximum shear protection and are lighter weight than traditional substrate prep methods.
Amanda Henke
Marketing Manager
Blanke Corporation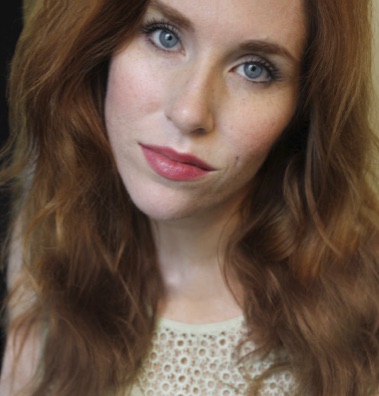 With more and more people spending time in their homes, residential tile installations have experienced an increased focus on longevity. Having a consistent and reliable product like tile comes with demands in membrane and underlayment technology that solve a multitude of problems such as crack isolation, deflection in substrates, and protection from the elements. No matter the material, size, or location of the tile, all tile installations need to be protected and reinforced against damage. Modern underlayment technology has had to find new solutions beyond outdated thick-bed installation methods, cement board, and plastic rolled products to provide versatile and multifunctional underlayments that support every type of tile installation.
John Anderson
Construction Product Manager
H.B. Fuller/TEC Specialty Products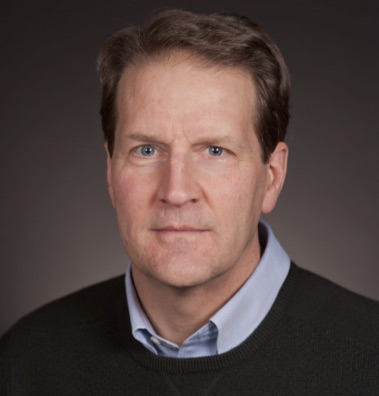 Today's large format tile (LFT) sizes such as 24"x24" or 24"x48" require more precise surface preparation than yesterday's 8"x8" tile. As a result, subfloor preparation for successful tile installation is now more critical than ever. To meet the more stringent requirements for large format tile, many tile installers are increasingly using advanced installation materials such as high-flow self-leveling underlayments (SLU) and liquid-applied crack-isolation membranes. High-flow SLUs can greatly simplify meeting LFT flatness requirements of 1/8" variation in 10' while reducing tile lippage. High-performance liquid-applied crack-isolation membranes isolate cracks up to 1/4", while allowing tile installation as soon as one to three hours after application. High-flow SLUs and liquid applied crack isolation membranes can speed tile installation versus alternate surface-preparation methods, while enhancing appearance and durability.
Arthur Mintie
Senior Director, Technical Services
LATICRETE International, Inc.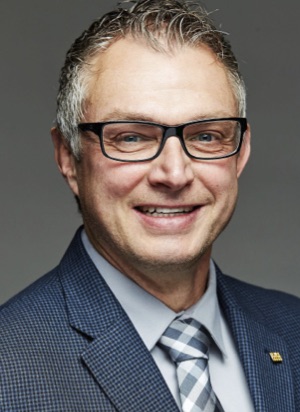 The trends that we are seeing and the characteristics in installation products in this sector focus on three main areas:
Lightweight/Ergonomics – Making it easier on the installer is a core focus of new product design and innovation. Lightweight products are no longer just nice to have; these products are in demand to make it easier on installers, but also to lower the weight of tiled installation systems that are traditionally heavy in nature.
Safety/Health Conscious – This is a core concern of installers. Creating innovative underlayments and membranes that are not harmful to the user or the built environment are in high demand by installers and design professionals. Silica-free, low-VOC and user-friendly products will continue to be a product design trend.
Versatility/Fast Setting and Return to Service Features – Our current business and construction environment is placing an even greater strain on construction schedules and the ability for contractors to meet these demands. Therefore, high-delivery/productivity-focused and rapid- setting products that can shave time off of already truncated construction schedules are in demand. In addition, multi-function and single-application materials minimize the complexity of projects and speed up the installation process.
Mark Albonetti
Installation and Technical Specialist
MD Pro/PROVA Products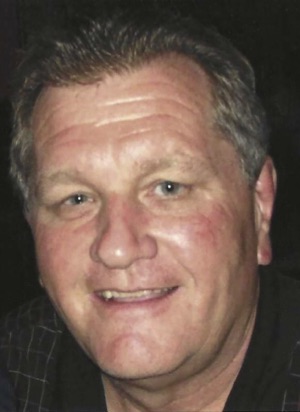 Membranes now take the place of cementitious backers in many situations. As it happened in the mid-1970s when cementitious backer board began replacing mud as a substrate in tile and stone installations, membrane underlayments are taking some of the cementitious board square footage. Today's membranes can solve a multitude of situations for installers; whether movement, sound control, water management or heat, there are now membranes for your installation.
I remember distinctly the first time I heard about cement backer board. I was at a tile distributor with my uncle picking up material for a job and the manager said to us, "The next time you are here, we will have this new product to replace mud. It is a sheet of concrete that you lift up and nail to the wall!" You had to be in the industry at that time to understand how foreign that sounded.
Tom Carroll
Senior Product Manager
PAREX USA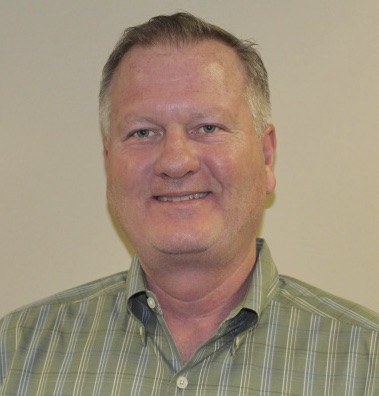 As size and weight of tile and stone continue to grow, and the use of planks and thin porcelain tile continue to grow, the importance of substrate preparation is magnified for these projects as the tolerance of substrate variance becomes smaller and the variance becomes more noticeable in the finished project if not addressed prior to installation. This has increased the attention on surface-preparation products such as patching compounds, screeds and self-leveling systems.
Leveling products are sometimes overlooked to save installation time and cost but since the growing popularity of large-format tile and plank tile requires truer floor criteria, it should definitely be part of the installation. Leveling products are available in trowelable and self-leveling versions, covering an array of performance criteria and curing times. Bottom line: most slabs and concrete surfaces are not as flat as required for successful installations, so the use of these products is increasing significantly. Tile installers are judged by the final installation so what's underneath counts as much as the finish layer.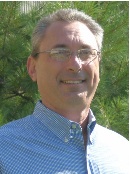 Dave deBear, CTC
Director of Architectural & Commercial Sales
NAC Products
The tile and stone installation materials companies have been keeping up with and creating new technologies for our industry for many years. As the demand for innovative materials continues, a recent trend is in the moisture vapor transmission (MVT) area. This has become a highlight as large-format tile, moisture-sensitive stone and unique adhesives have shown to be problematic where high MVT is present. Seeking out the surface prep materials and methods for this is critical to a successful installation. There are many good solutions, so look to the industry leaders to find the perfect solution for your project.
Tom D'Agostino
Technical Director
NUE TILE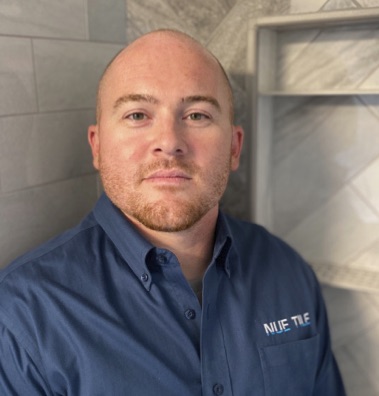 Some internal forces advancing technology in the tile underlayment category are better-informed clients and their demands for more versatility. External forces like the progression of vinyl tile/plank flooring and new employee protection standards from OSHA are driving the advancements in safety and relevance of tile provided by its underlayments. Well-versed teams of property owners and managers push the tile/stone industry to look to its underlayments for improvements in handling moisture, cracked concrete and environmental noise transmissions.
While tile leads in aesthetics, durability and real luxury materials, the growth of LVT/LVP shines a light on some of tile/stone's more wasteful aspects of ownership like its slow and expensive remodeling demolition with potential for silica exposure. Advanced underlayments can help tile/stone match luxury vinyl's ability to be updated frequently and efficiently while encapsulating the silica during demolition, reducing the risk of exposure.
Sean Gerolimatos
Director of Research and Development
Schluter Systems L.P.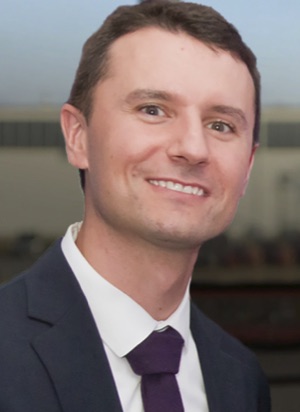 One of the great advantages for installers when they use building panels is they can more easily build whatever they want for their projects without using wood or other materials that are sensitive to moisture. A trend we see in this category is the expansion in prefabricated components made from these building panels. Items like benches, curbs and niches can still be custom-made by the installer, but there is an array of items they can purchase and install exactly as they come. Installers can also modify and customize these prefabricated items at the job site much more quickly than building them from scratch. For example, bench or curbs components can be cut or joined together to fit perfectly in virtually any project.
Bastian Lohmann
VP Marketing and Sales/Technical Support
wedi Corporation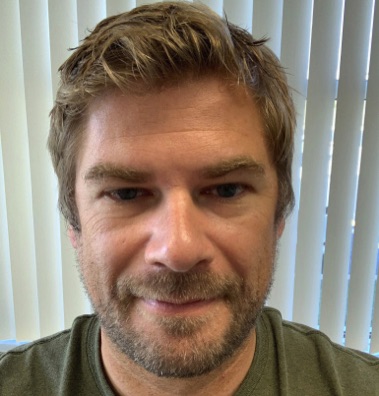 The foam core backer board industry is evolving from supplying a niche market for high quality shower installation product. We meet increasing and broad interest from mainstream market builders, contractors, architects and other industries, like modular or POD manufacturing.
These new customers like the benefits our products offer, like inherent waterproofness, the light weight, the clean and fast installation. These markets have specific needs, which drives our development towards increasing variety in product mix and services. It drives our use of innovative manufacturing equipment such as wedi-designed CAM and CNC platforms, BIM capability, specialized raw materials.
The absolute technological drive, however, is in constantly maximizing best possible design, manufacturing and performance of our core products with sustainability, environmental and health aspects given absolute priority. This includes not only R&D efforts, but we are actively driving committees and organizations with the goal of developing dedicated and complete ANSI standards for the foam core backer board industry. This establishes consistent quality and performance levels that can be transparently enforced. Not unusual in a growing market, they invite products that are quickly made in China or other low cost countries, where there exist zero checks and balances as we know it.
---
ARDEX Americas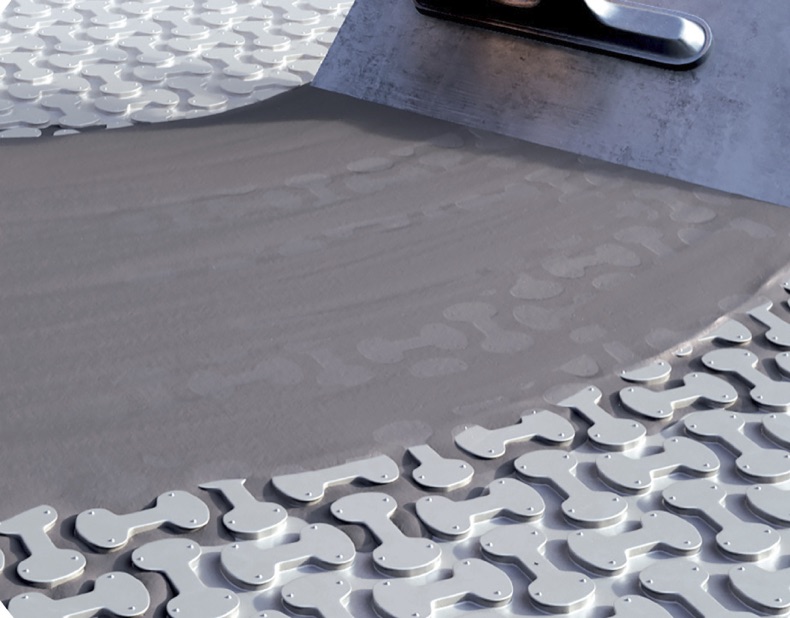 ARDEX is the pioneer of self-leveling underlayment technology (SLU) with innovative products like ARDEX Liquid BackerBoard SLU that delivers fast setting times, while also eliminating steps in the installation, such as no need for metal lath over wood substrates. It can also be used as a fast-track prefill option over ARDEX FLEXBONE® UI 740 Uncoupling Membrane and FLEXBONE® HEAT and Uncoupling Membrane. These unique advantages allow a substrate to be prepared faster while achieving the flat, smooth substrate required for larger-format tiles at a thickness as little as 1/8". The FLEXBONE® Uncoupling Systems also provide waterproofing protection when utilizing ARDEX SK 175™ Seam Tape applied with mortar or a liquid-applied topical waterproofing like ARDEX S1-K™ or ARDEX 8+9™. ARDEX Tile & Stone Installation Systems deliver single source, complete systems backed by the ARDEX SystemOne™ Warranty covering substrate prep, uncoupling, mortars, waterproofing and grout products. ardexamericas.com
Blanke Corp.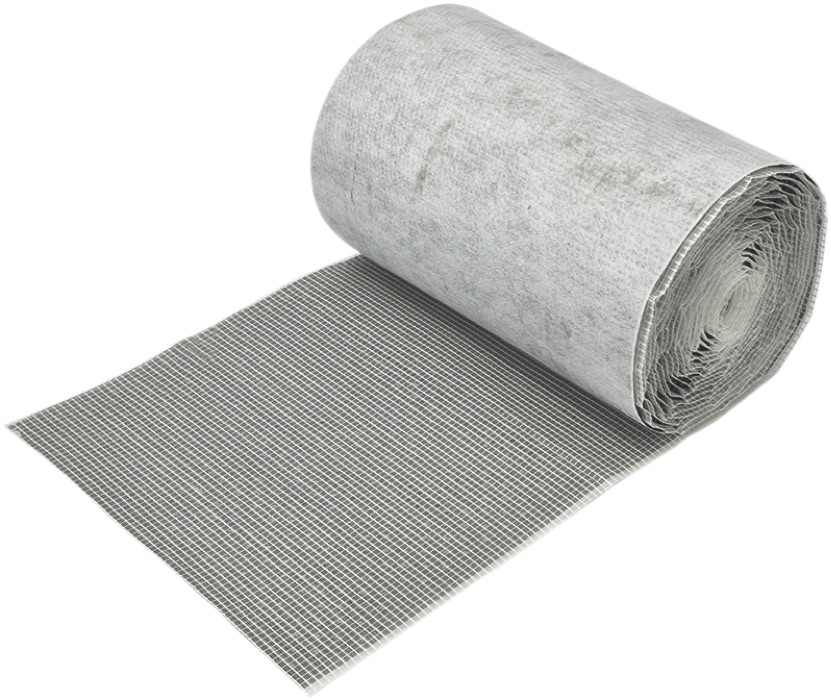 Outdoor tile installations can be tricky, and with more people spending time in their homes enjoying their outdoor terrace and balcony tiled spaces, Blanke has introduced a new drainage mat to quell concerns over elemental damage. BLANKE TEBA-MAT is Blanke's newest solution for thin-bed tile installations for terraces and balconies. Harsh elements like frost and moisture are a constant threat to outdoor tile, but the expertly-crafted BLANKE TEBA-MAT drainage mat allows water to divert from outdoor tile and creates an extra level of safety when any moisture freezes and expands, protecting tile from cracking. blankecorp.com
Bostik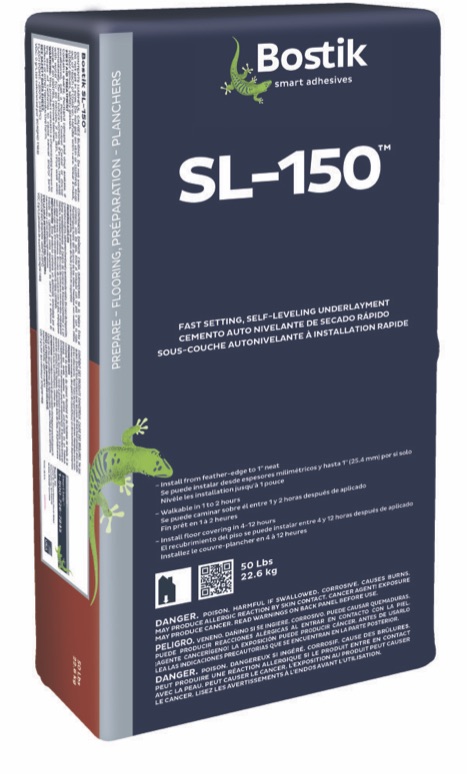 Bostik's SL-150™ is a fast setting, self-leveling underlayment that can be used to create a smooth, flat or level surface prior to the installation of a wide variety of floor coverings. Its working time, low shrinkage and superior leveling properties make it the ideal product for demanding applications on, above or below grade. Walkable in just 1-2 hours, it can be installed from 1/4"- 1" neat. Bostik's SL-150™ maintains healing and pour merging properties for up to 15 minutes and offers fast install for ceramic tile – four hours. Mold and mildew resistant, it contributes points to LEED® certified projects and can be installed over "green concrete" for early construction phase applications. Lastly, it can be feather-edged to meet existing elevations. bostik.com/us
Cement Pro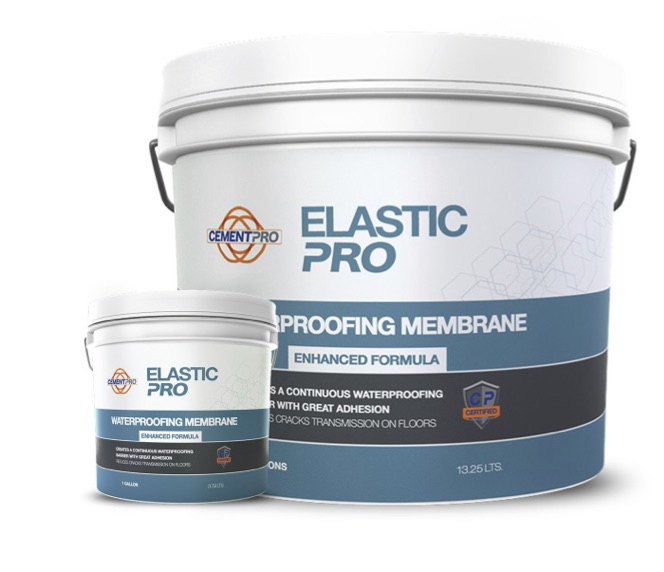 Elastic Pro, available in 1- and 3.5-gallon buckets, is a liquid-applied, ready-to-use elastomeric membrane for tile and stone installation. It can be used for interior and exterior substrates in commercial and residential applications. Elastic Pro creates a continuous waterproofing barrier with great adhesion and reduces crack transmission in tile and stone floors. Furthermore, it forms a smooth, uniform surface over walls, floors, and ceilings. Elastic Pro can be used as a slab-on-grade moisture vapor barrier under all types of floor coverings and can be applied using a "V" notch trowel, roller, brush, or sprayer. It exceeds ANSI A118.10 and ANSI A118.12. cementpro.com
LATICRETE International, Inc.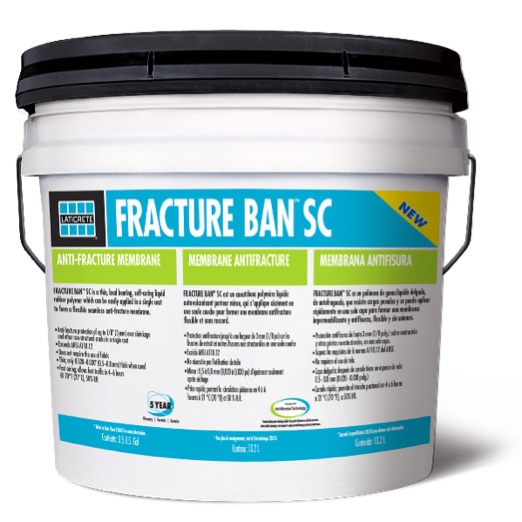 FRACTURE BAN™ SC by LATICRETE is a thin, load-bearing, self-curing liquid rubber polymer that can be easily applied in a single coat to form a flexible seamless anti-fracture membrane. For tile, brick and stone installations without the need for fabric, its versatility allows it to be applied in any interior, exterior and horizontal application. It can also be used in industrial, commercial and residential areas such as terraces and balconies overlooking unoccupied spaces. It meets ANSI A118.12 requirements and prevents nonstructural, in-plane floor cracks up to 1/8 inch (3 mm) from transferring through grout, ceramic tile and stone. laticrete.com
MD Pro/PROVA Products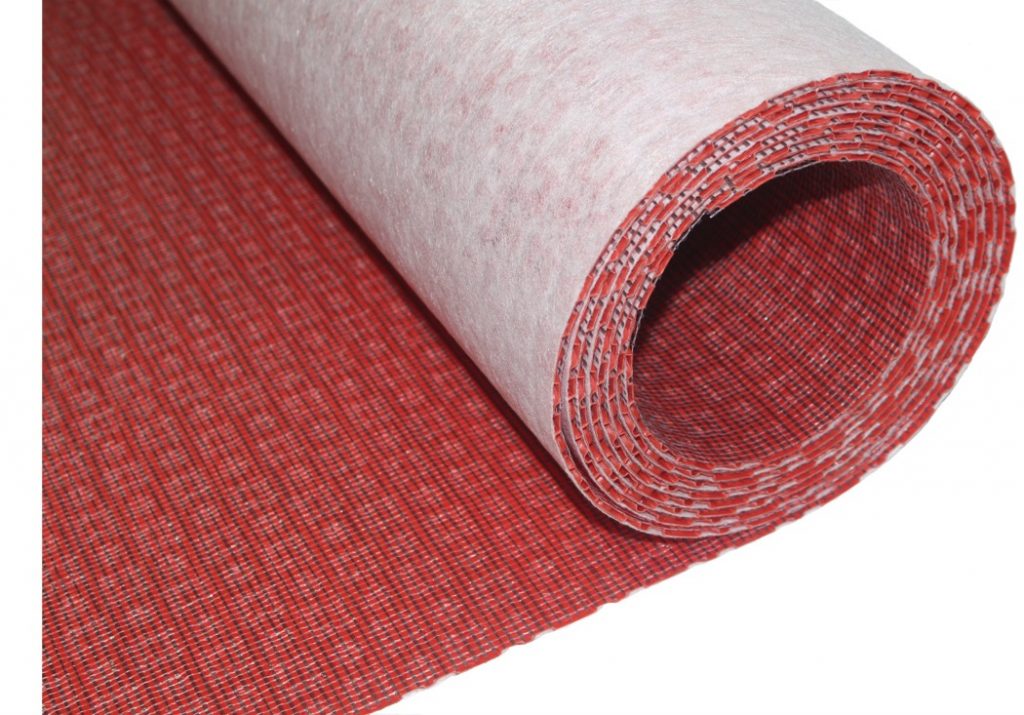 PROVA-FLEX® is a durable, lightweight tile underlayment that provides crack-isolation protection to the substrate and an easy-to-install, labor-saving alternative to backer board on wood substrates. The PROVA-FLEX® unique design features an impermeable polypropylene sheet formed with a regular pattern of hollow studs to hold thin-set mortar, sandwiched between a woven polypropylene netting on top and a polypropylene non-woven anchoring fabric that is laminated to the bottom with a polyolefin- based adhesive (Shear Stress Control®). The top netting ensures a superior mechanical bond with the cured thinset, holding the tile to the PROVA-FLEX®, while the bottom fabric neutralizes stress caused by multi-directional lateral substrate movement thereby protecting the tiled surface. provaproducts.com
Merkrete
Fracture Guard FD is a low-VOC, fast-drying crack-isolation membrane specifically formulated by Merkrete for same day tile installations. Fracture Guard FD provides a thin protection layer to inhibit substrate crack transfers up to 1/8". Because Fracture Guard FD is a liquid-applied membrane it conforms to any shape or pattern, thus allowing endless architectural designs. Used on both residential and commercial interior and exterior applications, Fracture Guard FD exceeds ANSI A118.12 and offers essential crack prevention protection to the finished tile and stone surface. merkrete.com
NAC Products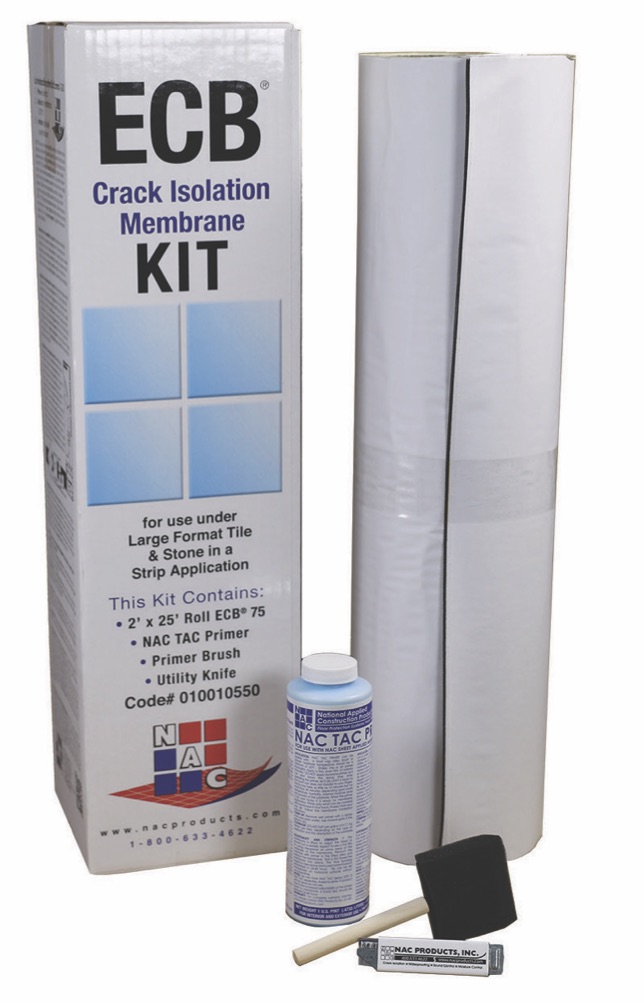 Sometimes what is old is new again, but this one has a valuable twist! NAC's ECB Classic Membrane and NAC TAC primer, which has been in use for some 38 years now, has a unique characteristic that is so relevant today. Moisture Vapor Transmission has become a very hot topic in large-format tile, moisture sensitive stone and with the use of sensitive adhesives. This coupled with fast-tracked construction methods, create an increased call for Moisture Vapor Control. NAC's ECB Classic Anti Fracture Membrane with the use of NAC TAC Primer will remediate the moisture vapor transmission up to 10# per 1,000 SF (Calcium Chloride test) while providing exceptional crack isolation. Tried and true, NAC has the answers for today's demanding installation underlayment requirements. nacproducts.com
NUE TILE

MultiBoard by NUE TILE is the strongest backer board on the market, designed for ceramic/stone interior tile floors (non-shower). No other backer board adds any strength to a floor, but MultiBoard adds significant load rating while removing the need for extra mortar below, which equals a faster and cleaner install. MultiBoard is a combination of exterior plywood with NUE TILE's TMS Technology Membrane pre-attached. Simply spec your board thickness between 3/8" up to 7/8", then cut and fasten the board to the subfloor and start setting mortar and tile above. No issues bonding mortar to plywood and there's fast removal of the tile, mortar and membrane in the future. nuetile.com
PROFLEX

SUPER SIM-90 is a premium 90 mil composite peel-and-stick sound control membrane. The rubberized membrane, laminated to a high-strength reinforcing fabric on the face and a release sheet on the adhesive side, has achieved a 50 IIC, 52 STC on a 6" concrete slab with no acoustic ceiling. It's designed for use under approved thinsets, mortars, and adhesives for interior and exterior applications of ceramic tile, stone, and brick, and for interior applications of wood flooring to eliminate the transmission of cracks and sound. proflex.us/ss-90-premium-90-mil-crack-isolation-and-sound-membrane/
Progress Profiles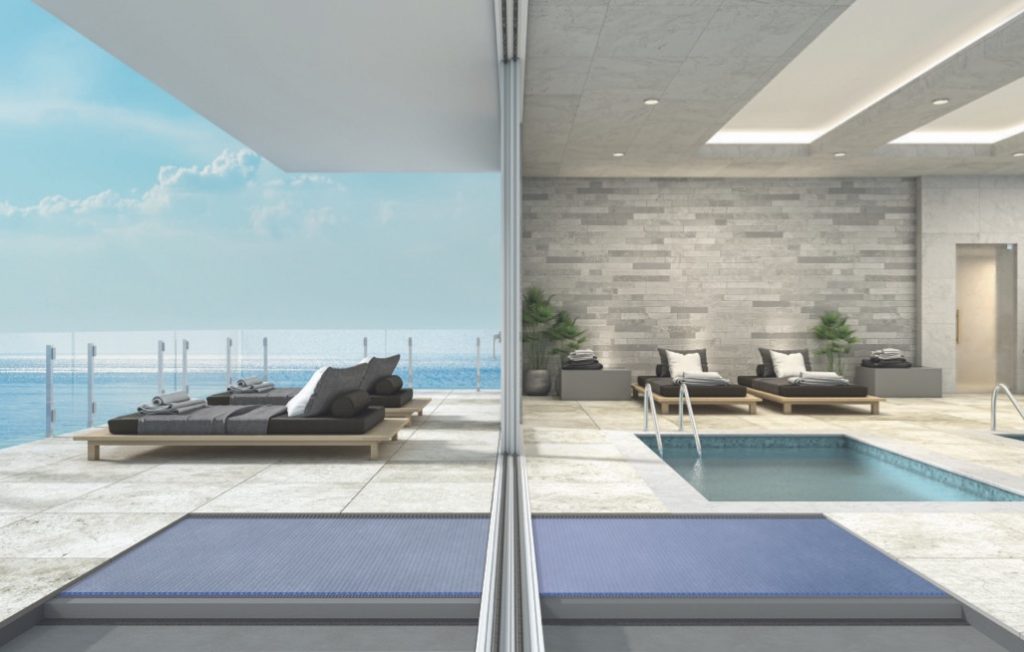 Prodeso® Drain Membrane provides perfect waterproofing, draining and long-lasting floors, in every environment, even on plywood/OSB, old tiles, ruined substrates or wet areas such as spa wellness centers or indoor pools. The high-density polyethylene sheet is equipped with semi-circular truncated pyramidal cavities, with draining fabric heat-sealed to the top, and a polypropylene nonwoven fabric glued to the bottom, which extends approximately 7.5 cm beyond the polyethylene sheet. The "air chamber" that is created under the tile provides micro-ventilation, thereby preventing the triacetates contained in the adhesives from rising and, as a result, prevents efflorescence formation in grout lines. This 5mm thick crack-isolation and waterproofing membrane enables draining and drying. The perimeter strip allows bonding with a waterproofing adhesive mortar along the whole height. progressprofiles.com
Protecto Deck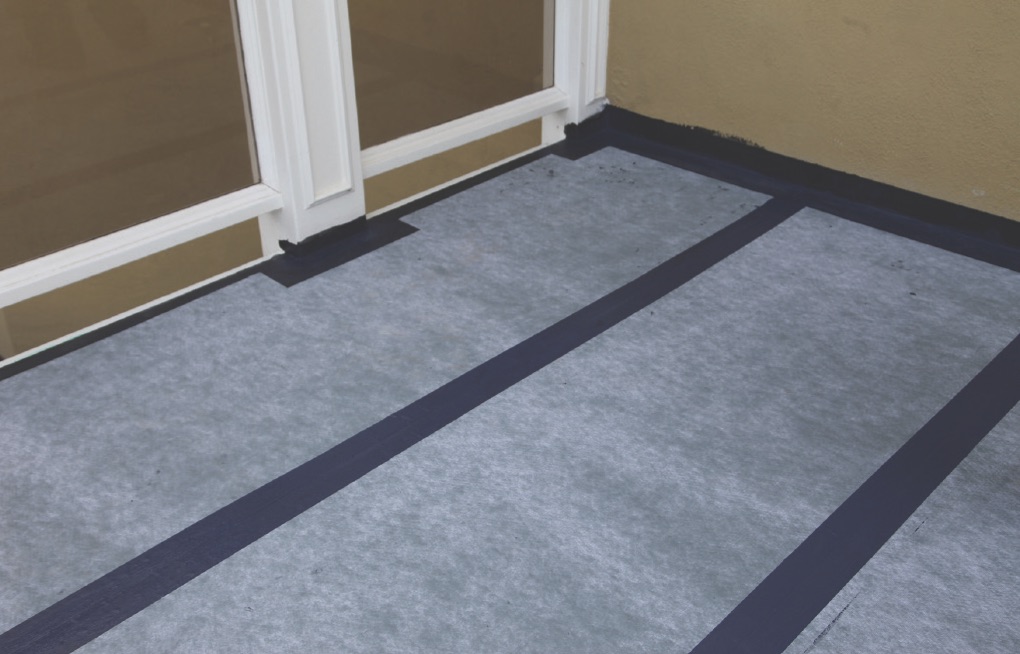 Protecto Deck™, waterproof membrane system for exterior decks, protects roof deck surfaces from costly water damage. The system's nominal 70 mil membrane and liquid detailing serve as your primary roof deck waterproofing in an installer-friendly application. Its peel-and-stick application with a fabric top coating makes an excellent bonding surface for latex modified thin-set mortars. protectowrap.com/product/new-protecto-deck
A nominal 70 mil, fully-adhered waterproofing system
Fabric top coating makes an excellent bonding surface for latex modified thin-set mortars
IAPMO UEL-5020 certified, FL #27201 approval and Miami-Dade County Approved NOA No.: 18-0530.06
No curing time needed – fabric top coating allows for immediate installation of tile or stone
Easy to use peel-and-stick application
Ideal for balconies, sundecks, patios and exterior decks
RTC Products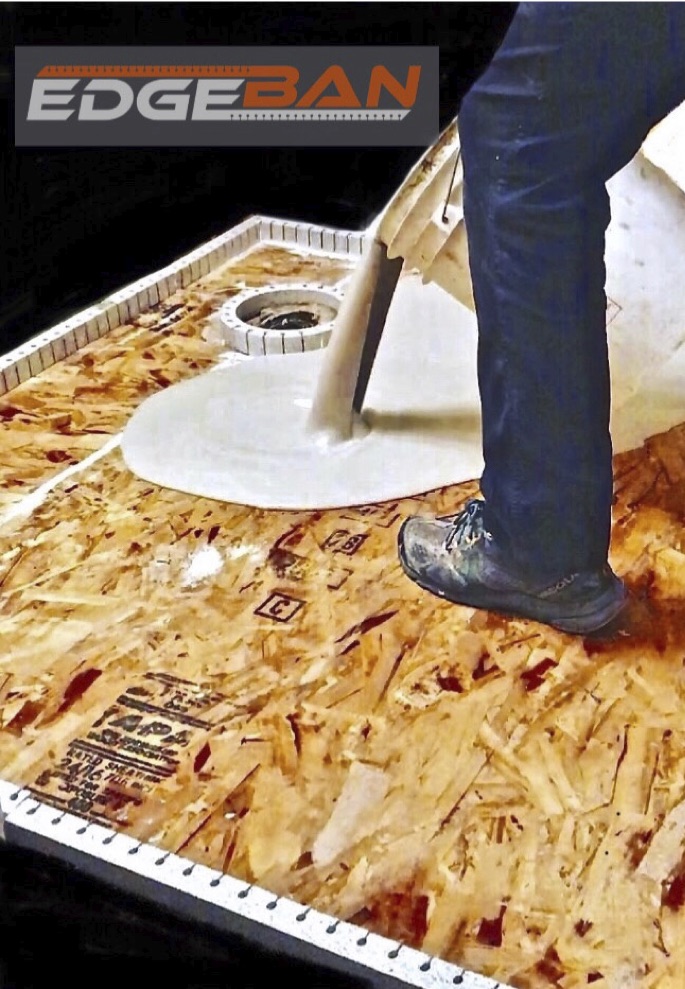 EdgeBan Self-Leveling Underlay-ment Containment is the perfect product to speed up your prep time for any self-leveling underlayment job. By providing a fast solution to create a leak-proof barrier around the perimeter and floor openings, EdgeBan contains the self-leveling underlayment quickly and efficiently. Level Lock Technology ensures EdgeBan products are fully integrated with the hardened surface by letting the leveler and EdgeBan effectively become one monolithic underlayment. EdgeBan works with the underlayment to become a solid and flat substrate for flooring installation, all while also creating a soft perimeter joint. Sold as a 4' linear, toilet ring and vent size barrier. rtcproducts.com/surface-prep-layout/self-leveling
Sika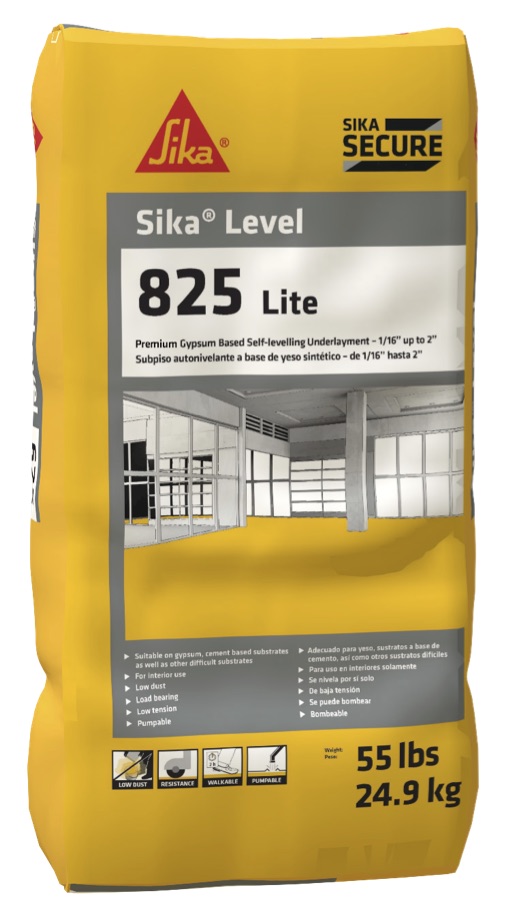 SikaLevel®-825 Lite is a one-component, durable and versatile premium gypsum-based underlayment for interior gypsum, concrete, cementitious, and various other substrates. It can be applied manually or by pump to produce a self-smoothing, rapid-setting, and flat substrate prior to the application of a final floor finish. Application thickness is 1/16" up to 2" (1.5 to 50.8mm). us.sika.com
USG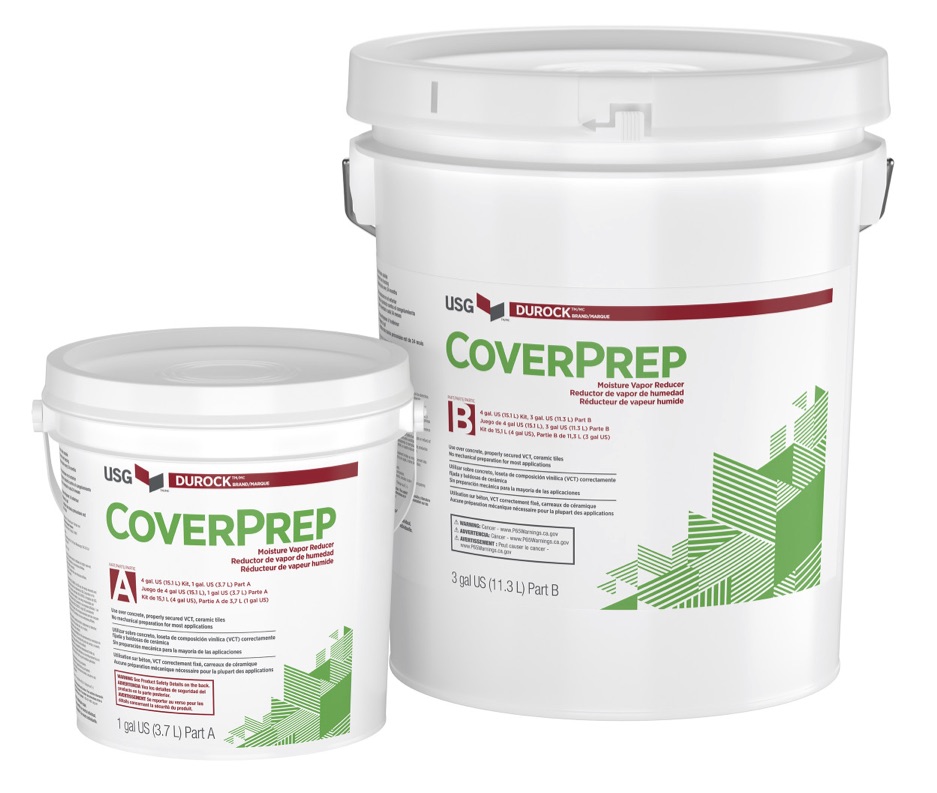 Dealing with wet, problematic concrete slabs is always a challenge in the flooring industry, even more so when trying to stay within budget and on schedule. Earlier this year, USG introduced USG Durock™ Brand CoverPrep. It's a low-prep moisture vapor reducer designed to create a stable and protective barrier between problematic concrete substrates and the floor prep system. Its versatility allows for it to be applied over adhesive residue, chemically abated slabs, vinyl tiles and other well-bonded surfaces. In most cases, it doesn't require any mechanical preparation, which can translate into higher productivity and cost savings. usg.com
---
CONTRACTOR PERSPECTIVE
Pavlo Starykov
Star Tile & Stone LLC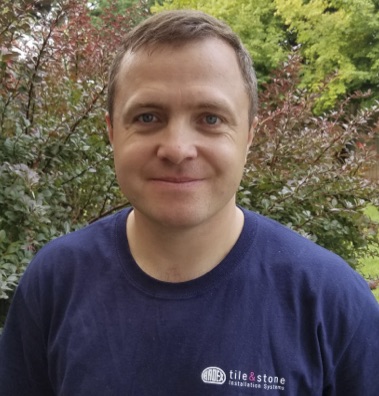 As a professional tile contractor, I always strive to follow current industry standards in my installations, but it is of the utmost importance to understand that the best surface preparation possible – as well as the use of premium setting materials – can all be in vain if the adhesion between the tile and mortar is severely weakened and compromised. That can be the case with the "resin-backed" tiles that have fiberglass mesh coated with a "glue" (polyester, urethane, or epoxy – shown in photo).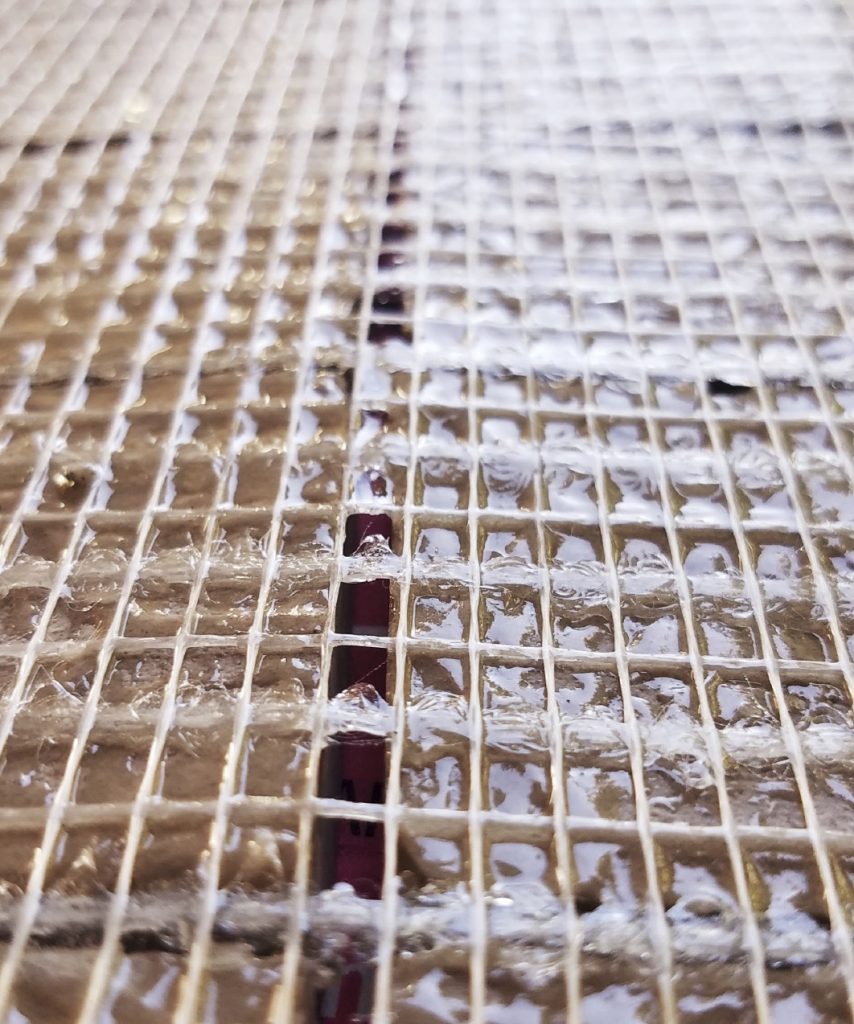 Such coating is used by different manufacturers to reinforce unstable stone slabs and tile to reduce the likelihood of fracture. The main complication arising from this method is that the ability of most (if not all) modified/unmodified mortars (that are mostly portland-cement based) is severely compromised because the "resin" forms a non-absorbent coating on the back of the tile that regular thin-set mortar will not properly bond to (even with presence of coarse sand in the backing).
Not long ago the only mortar that would properly bond to resin-backed tiles was epoxy but in recent years, after the introduction of new pre-mixed, single-component, low VOC, rapid-drying primers specifically designed for non-absorptive substrates like ARDEX P4, LATICRETE Prime-N-Bond and the tried and true MAPEI workhorse EcoPrim Grit, installers can now prime the back of such tile and stone and choose among a wide range of adhesives to install it.
Jim Upton
Tiger Mountain Tile, Inc.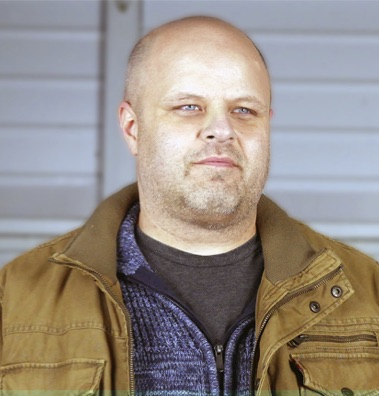 Flat floors are more important than ever. And wouldn't you know it? Along comes new technology in self-leveling underlayments (SLU) that allow them to be poured over wood subfloors with no additional lath reinforcement.
Consequently, it's my belief that these new self-leveling products are game changers and will drive this category of products to more and more popularity. After all, who doesn't want a flat floor?
These new SLUs can be incorporated right along with the usual tile underlayment products like backer boards and uncoupling membranes. Alternatively, with the ability to be poured 1/4" and thinner, they can also be specified in place of those products if the situation calls for it.
We know the trend in tile is bigger and bigger sizes. As a result, we've seen an explosion in tile leveling products, LFT mortars, and bigger tile cutters. So, it's only logical to embrace products and techniques that will give us flatter floors.
However, it should be noted that there is a certain amount of skill required to be proficient with these products. I know from experience that it's not fun to pour self-leveling underlayment just to end up moving the high spots around. But if contractors are willing to endure some temporary setbacks and embrace the learning curve, they can look forward to a future of beautifully flat floors.