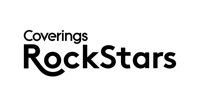 Back in April, a new crop of Coverings Rock Stars were announced, including several NTCA members. 
In this article, we connect with Rogue Bergerson of Bergersons Tile Stone and Cabinets, Ricardo Rosa, Superintendent at David Allen Company, Jaime Karsky, Owner of Meadowlark Tile, and NTCA's own Matt Welner, who came aboard this year as an NTCA Trainer, bringing free standards-based training and education to tile contractors around the country.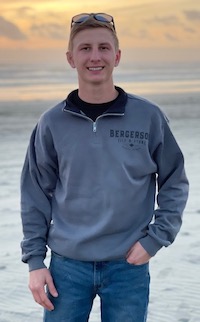 We asked these emerging leaders what brought them to the industry. Karsky said "The tile industry is a great way to create something that will leave a lasting impression forever. I like to incorporate my artistic background to my tile installs to give my clients something unique." Welner said he's long enjoyed working with his hands and knew he wouldn't make his career sitting behind a desk. "I love that the tile industry combines math, science, art and hard work," he said.
Bergerson is a third-generation tile installer, following the path set by his family into the industry. And Rosa enjoys the challenges that "arise from the complex layout designs on my projects, especially in scenarios where the rooms are oddly shaped." Tile installation gives him the opportunity to use his math skills to calculate the best layouts to account for obstacles like walls and posts and to avoid slivers.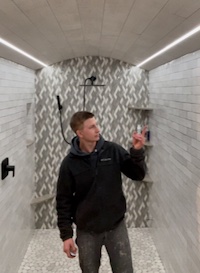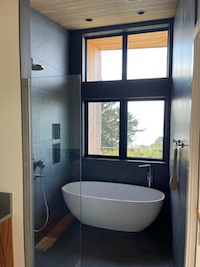 What is the tile industry doing well? Education and testing like Certified Tile Installer (CTI) and Advanced Certifications for Tile Installers (ACT) are key, Bergerson said, who longs to see tile installation become "qualified labor" similar to plumbing and electricians. Rosa praised the industry for "letting young minds take their own path under given standards, which I believe makes the job more interesting, since we are able to address our own challenges in a way that we see best fit."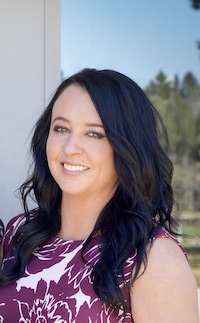 Recognizing the art of tile is important to Karsky. "The NTCA is doing a wonderful job promoting artistic installers," she said. "It is important for all installers to be a member of the NTCA in order to gain knowledge and connections. The tile installation business is a perfect fit for a young artist that is also very handy and likes construction." And Welner added that he sees people pursuing the same goals at trade shows, conferences or trainings: "to help educate installers and better the tile industry."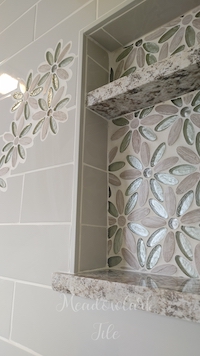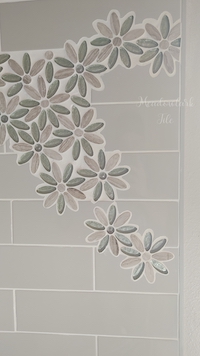 But there are things that the industry can do better and it faces some challenges, according to these leaders. According to Rosa, there should be more focus on quality more than quantity. "Sometimes a GC just wants to see bodies on a jobsite, and doesn't care if they actually have something to do, or if they are doing it right. Tile is an art."
Bergerson said online forums like Tile Geeks, Global Tile Posse, John Bridge forum and others have great potential for gaining and sharing information, but often negativity drives off people trying to learn. But for Karsky, social media plays an important part in her success as an installer. "I hope that the future generation of installers utilizes the tile pages by posting their work and asking questions," she said.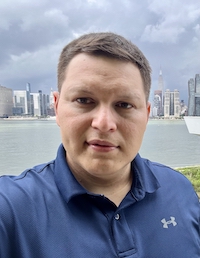 Welner said big struggle right now is in "supply chain issues, inflation, and the ongoing challenge of bidding against uneducated local tile installers."
It can be agreed that young people are the future of the industry – but is the industry reaching out and engaging them effectively?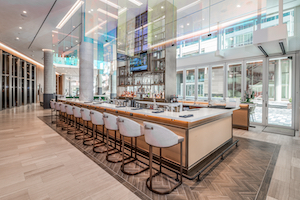 Bergerson thinks it's a difficult task to get the attention of young people, which is exacerbated by trades being passed over for college. He values "getting into high school trade programs and showing young people there is a great way to make an honest living with your hands," he said. "Not only that, but you can remodel your home and make great money on the side."
Rosa concurred, "We need to overcome the stigma that working with your hands is somehow less worthy of respect than sitting in front of a computer all day in a cubicle," he said.
But Welner thinks the "tides are turning when it comes to people looking down on the trades," he said. "Our industry has some great companies with apprentice programs already in place, making the tile industry a viable option for a young man or woman coming directly out of high school."
To help introduce people new to the industry or trade shows to the networking and opportunities at trade shows and conferences, Bergerson suggested a "mentorship program" spearheaded by NTCA for those attending their first trade show. "These events are overwhelming," he said. He suggested having people well acquainted with the industry and the shows – like Dirk Sullivan, Bradford Denny, or even someone him – to guide them through the show and take them to parties and events "would be spectacular. It would open the door to so many relationships for them." He also thought it would encourage these newcomers to become members.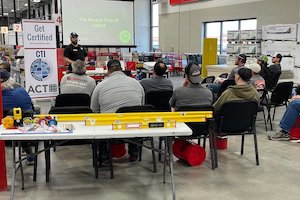 What skills do these up-and-coming leaders credit with their success? Bergerson says the ability to communicate effectively and connect with people are pluses. Welner agreed. "I enjoy connecting with people, whether it's a customer, or someone wanting to learn more about industry standards and best practices," he said. "I enjoy spending the time and helping them any way I can."
Taking pride in his work galvanizes Rosa. "I build high quality things that I am proud of and could be seen by lots of people throughout the years and if installed correctly, can outlast civilizations."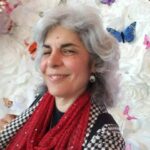 Editorial Director and Senior Writer for TileLetter and TileLetter ARTISAN
Lesley Goddin has been writing and journaling since her first diary at age 11. Her journey has taken her through a career in publishing and publicity, landing her the editor position of TileLetter and its special publications in 2006. Her goal is to educate, inspire, recognize and encourage those in the tile industry -- especially the tile and stone contractor. Other interests include the soft, purring marvels known as cats, labyrinth walking, drumming and percussion, and a range of spiritual, musical and artistic pursuits.