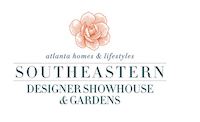 An acre of lush trees on Normandy Dr. NW in a Buckhead neighborhood of Atlanta is home to the 2023 Atlanta Homes & Lifestyles Southeastern Designer Showhouse (https://www.southeasternshowhouse.com/). Builder/developer Benecki, architect William T. Baker & Associates, landscape architect Land Plus, interior specification designer Source and 17 other designers collaborated on this stunning 8,500-sq.-ft. home. It reflects a Streamline Moderne aesthetic with Art Deco and Art Nouveau influences and wabi-sabi design characteristics that celebrate the beauty of imperfection.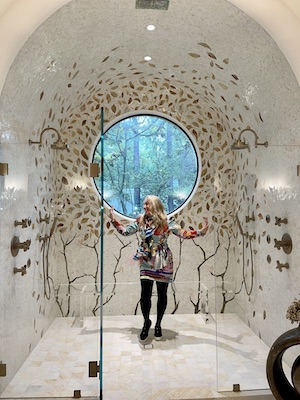 The 2023 Southeastern Designer Showhouse also is a showcase for an incredible mosaic shower glistening with 44,000 pieces of hand-clipped glass tile created by Brooklyn, N.Y.'s Allison Eden Studios. 
The cavernous shower measures 11 ft. high by 8 ft. wide and 6 ft. deep – the size of a New York City apartment! Source noted that the bath features a radiused plaster ceiling and "was inspired by a building façade featuring a gorgeous Art Nouveau mosaic of a tree in rich golden hues with curvilinear lines, and organic motifs – a perfect complement to the overall architecture of the home."
A Coverings connection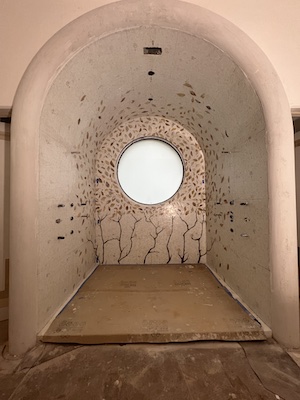 Source first met Allison Eden in Las Vegas at Coverings 2022. Her New York City-based glass mosaic empire has expanded into stone mosaics, textiles, furniture and even luxury vinyl flooring over the years, and she is the queen of vibrant, colorful glass mosaic murals.
"We were immediately drawn to her vibrant aesthetic and craftsmanship," Source said. "Once we connected, we knew we wanted to collaborate…We look for tile artists who we believe, based on their skill level and material specialty, can align and collaborate with us. Installing is also an art form, and we seek artisans who can work through design intricacies with ease."
The Eden-Source partnership was a good fit, because Eden embraces the importance of understanding the materials and the trade, and is innovative and ebullient. She has true love for the artistry of the trade, faith in the work she can create for a client, and passion about how she can bring their vision to life. And Eden was thrilled to work with Source, and these "young, creative, unbelievably talented ladies," she said. "They think forwardly. I was so honored to work with them" on this "most magnificent home I have ever been in, in my life."
Eden described the design direction as very specific, with the idea to "bring the nature in" with the "lush, gorgeous trees" on the property that are visible though a huge round smart glass window in the shower that can frost over to provide privacy.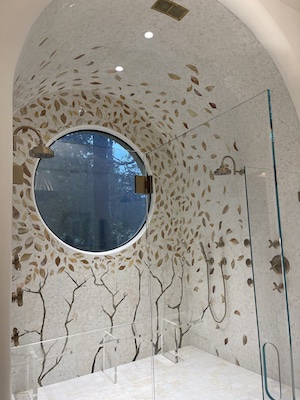 Eden reviewed colors and design, and crafted the walls made-to-measure with a template. It was a very smooth project that took 3-4 months for her and her team to complete. The project was begun in November 2022 and shipped to the site in March 2023.
When Eden was at the home for the opening in May of this year, the property was very lush and green. In the autumn the cream background and warm tones of beige, brown and creams will frame the fall foliage through the roundel window. I haven't used those colors in years and now I am using them every day," she said. "I can tell from looking at my projects what is in. Honey, vanilla – a delicious
palette."
Source explained, "To complement the warm tones of the mosaic, we placed Golden Spider Marble on the floors, tub accent wall, countertops, and even cladded the front of the vanities. Keeping the stone cohesive throughout the space further allows for the focus to remain on the grand shower with a custom-designed acrylic bench for functionality."
Working together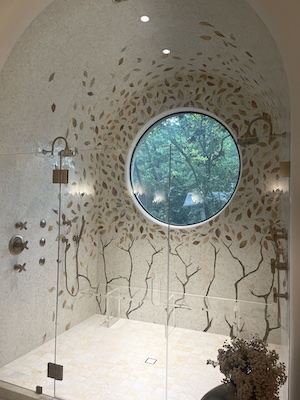 Source really appreciated the way Eden worked. "Allison was really helpful when it came to holding remote meetings to discuss design intent, colors, and details," they said. "She also sent us physical examples to review along the process, allowing us to truly see the finished effect."
It's part of Eden's ethic and passion to always be available to her clients. "Someone can text me at 1 a.m. and if I hear the ding, I'll text back."
When it came to challenges, "the size of this shower presented us with the most difficulty," Source said. "When we finished our designs, we printed them full-size to give to Allison so she would have everything she needed to successfully translate the concept to the medium."
A true professional, when Eden ships a mosaic to a site, she gives installation instructions of exactly what to do, complete with a labeled, numbered map and full elevation exactly where everything goes. "It fits exactly into the measurements you give me," she said. She also recommends LATICRETE setting materials for installation. "They are such an amazing company. They have supported us since day one, in keeping art alive."
There was a lot of discovery and joy in this project. "We loved working with Allison to bring our vision to life," Source said. "The sky was the limit, and we took full creative advantage of it."
And for Eden, the most fun aspect of the project was "getting to see the finished project in its full glory," when she attended the May opening. "When you can see it in person, and have people appreciate it so much and be as excited as much as you are – you made your vision come to life and it was what they hoped for and you hoped for. "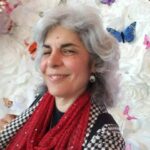 Editorial Director and Senior Writer for TileLetter and TileLetter ARTISAN
Lesley Goddin has been writing and journaling since her first diary at age 11. Her journey has taken her through a career in publishing and publicity, landing her the editor position of TileLetter and its special publications in 2006. Her goal is to educate, inspire, recognize and encourage those in the tile industry -- especially the tile and stone contractor. Other interests include the soft, purring marvels known as cats, labyrinth walking, drumming and percussion, and a range of spiritual, musical and artistic pursuits.