In October, NTCA Five-Star Contractor Visalia Ceramic Tile (VCT) was awarded the UpSkill Tulare County Award from the Tulare County Workforce Investment Board on behalf of the City of Visalia. In his congratulations letter to VCT, Vice Mayor Bob Link praised VCT for "being a quality employer in our
community."
VCT was exemplary in implementing an apprenticeship program for its company and sharing its process with Thad Russell, Academic Dean, Technical Education and Workforce Development at the junior college, College of the Sequoias.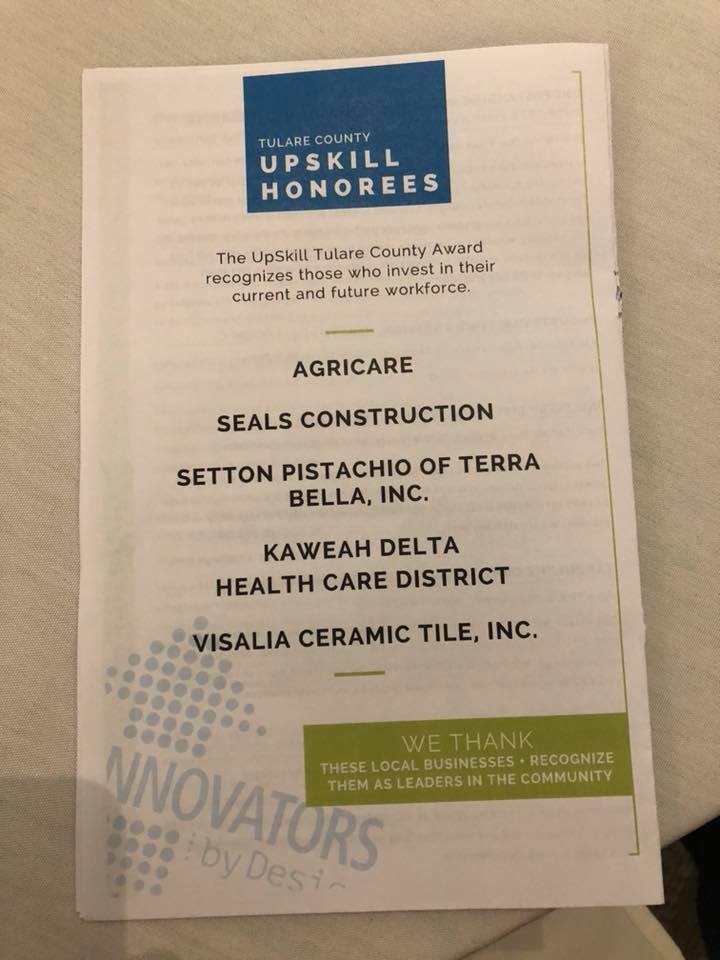 Debbi Barton, Marketing Director and Payroll Manager for Visalia Ceramic Tile, said Russell had been concerned about the lack of apprenticeship programs in construction. VCT's Sam Bruce shared with Russell the tile finisher program VCT would be implementing – the online program from NTCA University. Once implemented, Russell was struck by how VCT was enriching the skilled and trained workforce in the community. He explored with Bruce VCT's experience of getting an apprenticeship program approved. 
This effort is even more critical since the passage of California AB566 – a new California law that requires 30% of labor on certain projects to have graduated from an apprenticeship program. This prompted many California construction trades to reach out to different organizations and schools to implement apprenticeship programs, Barton said. In fact, it spurred Russell to explore VCT's program, with guidance from Sam Bruce, who met with other contractors and college personnel to share VCT's process. As a result, Russell nominated VCT for the UpSkill Tulare Country Award, which was presented in recognition of the essential effort and information shared by VCT. The award is given by the Tulare County Workforce Investment Board (TCWIB). TCWIB's goal is to grow skills and talent for the workforce of Tulare County.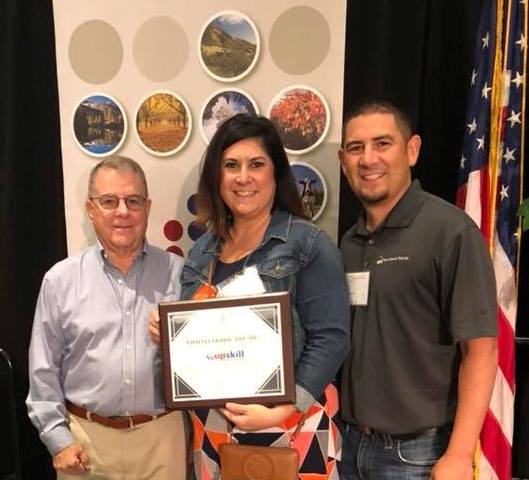 Vice Mayor Link wrote in his letter, "Forming a registered apprenticeship program through the U.S. Department of Labor that connects instruction with relevant, hands-on experience for your employees is demonstrating a clear commitment to investing in your workforce and growing the skills and knowledge base of our citizens, and the community and economy is better for it. The City appreciates your efforts in growing a skilled workforce and formal recognition from College of the Sequoias and the Workforce Investment Board is well deserved." 
Debbi Barton explained that "Currently we have graduated four tile finishers in the apprenticeship program and have started our next group of four trainees." Leading this program is Ryan Barton, Training and Development Coordinator/Quality Control.
"Although all eight employees have been with VCT as tile finishers for two years or more, the knowledge they gained/are gaining from the program has been recognized by their foremen and coworkers," she added. "Between bookwork, online training, hands-on training and field training, our tile finishers are skilled and trained with the knowledge and success of moving up in their career. We are proud of our employees and their drive to want to learn more! Thank you NTCA for your guidance and help setting up the program. We look forward to the Tile Setter program."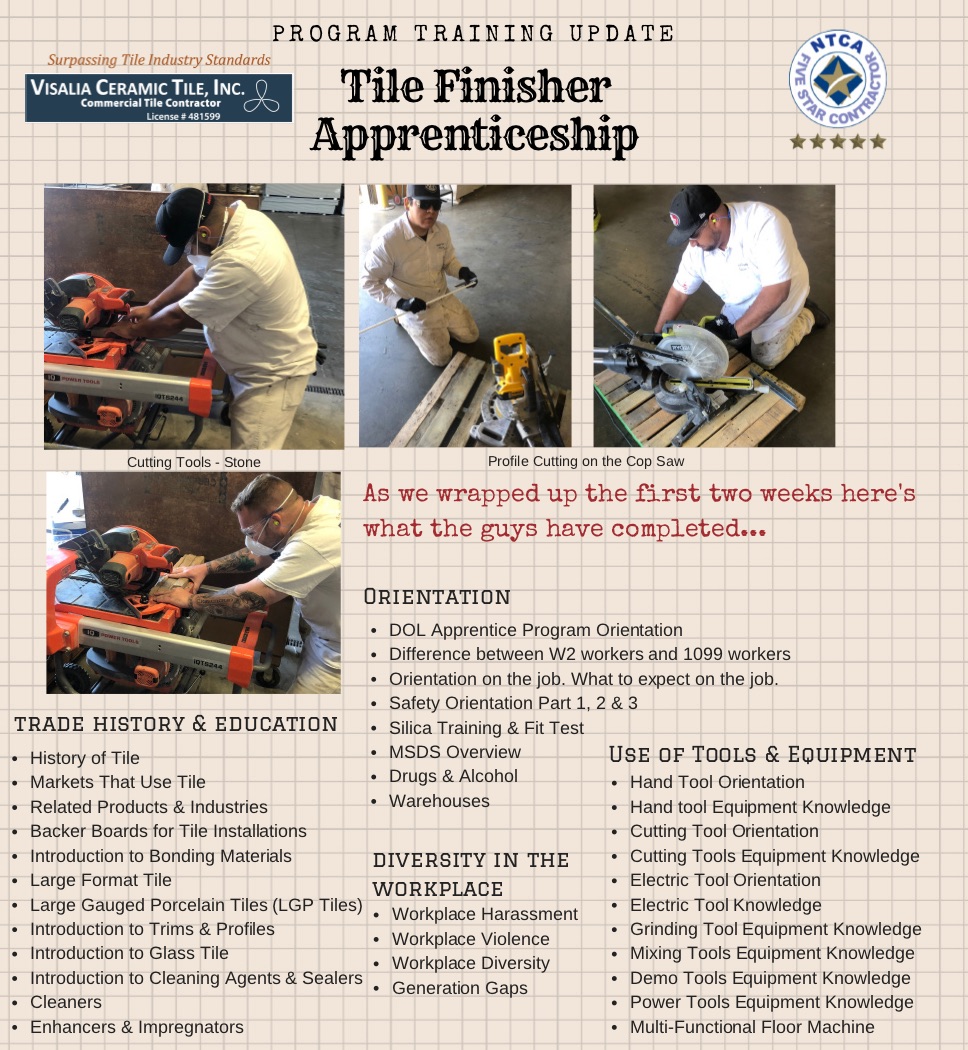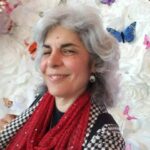 Editorial Director and Senior Writer for TileLetter and TileLetter ARTISAN
Lesley Goddin has been writing and journaling since her first diary at age 11. Her journey has taken her through a career in publishing and publicity, landing her the editor position of TileLetter and its special publications in 2006. Her goal is to educate, inspire, recognize and encourage those in the tile industry -- especially the tile and stone contractor. Other interests include the soft, purring marvels known as cats, labyrinth walking, drumming and percussion, and a range of spiritual, musical and artistic pursuits.