Building your team is an essential part of your goal as a tile installation contracting company. But how do you tailor your hiring process to ensure a team member who best fits your company?
We talked to three NTCA Five-Star Contractors to learn about their processes. We found that though tile setting is what their hires will be doing, the main things companies are looking for have nothing to do with skill sets, and more to do with character, personality and mindset, and how new hires will fit into the company culture.
Win-win, growth mindset
For Megan Garvey, Manager of Manufacturing and Marketing at Welch Tile in Kent City, Mich., the interview process is more about character, personality and "the importance of it being a win-win situation for the employee and the company," Garvey said. "We talk about being "the ideal team player" – what that means to a new hire and what it means to us." This involves asking non-standard questions that create a more telling conversation than typical interview queries.
Ditto for J&R Tile in San Antonio. Triniti Vigil, Vice President of Operations, explained that personality expressed through a handshake, eye contact, body language, and a growth mindset is more critical than skills that can be taught. "We've turned away people who claimed many of years of experience," he said. "We prefer to take the empty vessel, the greenhorn, the one willing to grow with us, vs. the guy who has been doing it forever."
J&R's Erin Albrecht, M. Ed. CIM, Owner, expounded on its three-step process that reveals a growth or fixed mindset of the candidate. First, the applicant gets to walk through the office and meet staff; interaction with staff members is observed. Next, there is a series of questions, asked in a neutral tone, that help assess mindset, such as "Tell me when you felt like the smartest person in the room" or "Tell me about a time when you were inspired to learn something new."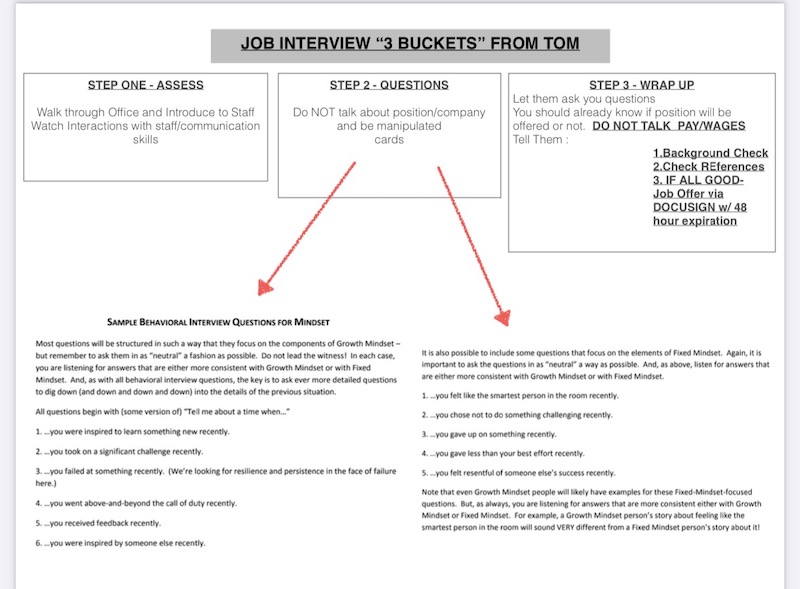 These questions have "nothing to do with construction or tile," Albrecht said. One of our big core values is continuous self-improvement. We are learners here."
The third step invites the candidate to ask the interviewers questions. Pay or wages are still not discussed. If all is good after a background check and references, the candidate will receive a job offer via Docusign with a 48-hour expiration.
Industry experience and credentials
Martin Brookes, President of Heritage Marble & Tile in Mill Valley, Calif., said, "I always like to start someone off with room for growth and reward them once they have proven they can do the work.
"Someone calling for a job opening could have a CTI, attend NTCA workshops, manufacturers' training and provide a verifiable resume to back it up,"Brookes added. "I think sometimes maybe I'm asking too much but our process for the most part has yielded good results. I guess we still need to keep looking for the diamond in the rough."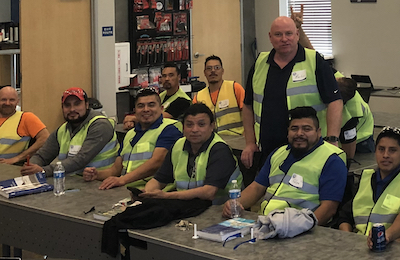 Brookes has been recently frustrated by job applicants. He noted that most of his applicants focus on the amount per hour rather than the full benefits of paid vacation, 401(k) and profit share.
"This is frustrating, seeing we have hired in the past on the per-hour basis, which has never worked out so well," he said. He noted that applicants over promise and under deliver with their skill set, and know very little about the company when they come in for the interview.
"The last applicant wanted too much to start and our counter offer was met with 'You don't expect me to get on my knees for that, do you?'" Brookes said. "This was for $1,400 a week plus a 401(k), profit share and paid time off. It was around $85k a year."
Boot camp for new hires
Once the applicant is hired, there is a probationary period at these contractors to ensure a good fit.
For Brookes, it's a week with Senior Tile Setter Foreman Gabriel Cortez to determine skill set and if they can "work to our standards by taking direction and learning," he said.
Garvey said Welch Tile follows a "coach them up" or "coach them out" model, which involves quickly addressing any adverse reports about the employee once they are on the job site. "Holding people accountable feels like it is half the battle," she said. Welch Tile's 90-day probationary period allows for check-ins with the employee and co-workers.
"Finding a great culture fit is important to us and we are trying to be more actionable on that follow-through," she said. Sometimes the company is able to try people in different types of jobs. "However, dragging someone along who isn't the right fit for the role doesn't do the employee any good, or the other team members," she explained.
On occasion, the probationary period is extended. A compassionate attitude of "People are not problems; they are people with problems," pervades the culture. "If we communicate and try to understand what is happening and why the expectations are not being met, sometimes we can help them through it; sometimes we cannot and they make their own choices," Garvey noted.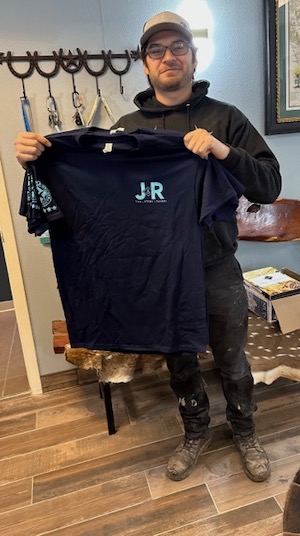 J&R's probation period before pre-apprenticeship starts is a 12-week "boot camp" – designated by special grey work shirts – in which new employees are paired with installers who evaluate the new hires weekly in writing. They join in the weekly meetings, which keep the team focused and provide an opportunity to "shout out" and reinforce core values: Attention to Detail, Accountability, Integrity, Continuous Self-Improvement, Hungry for Achievement, and "Leave It Better."
After 12 weeks, there is a pay boost as they begin the Department of Labor apprenticeship program, but also the new hire receives a blue shirt to designate the achievement. "They get more excited for the different colored shirt than their raise," Vigil said.
The J&R Tile culture is geared to create engaged employees, including coaching on soft skills. "Productivity and the bottom line go along with engaged employees," Albrecht concluded.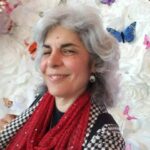 Editorial Director and Senior Writer for TileLetter and TileLetter ARTISAN
Lesley Goddin has been writing and journaling since her first diary at age 11. Her journey has taken her through a career in publishing and publicity, landing her the editor position of TileLetter and its special publications in 2006. Her goal is to educate, inspire, recognize and encourage those in the tile industry -- especially the tile and stone contractor. Other interests include the soft, purring marvels known as cats, labyrinth walking, drumming and percussion, and a range of spiritual, musical and artistic pursuits.